This beautiful travel-inspired wedding in Lexington VA features romantic florals by UrbanStems, and a pretty spring color palette. But the most adorable details include their custom, travel-inspired details. Janet and Scott incorporated all of the places that had traveled together, using details from their flight on place cards. The tables had photos of them in that country and a blurb on a card about what we did when we were there. The wedding topper focused on domestic love. It had two cats next to the marrying couple because they love their two cats :-) Every lovely detail was captured by Anna Grace Paulovkin.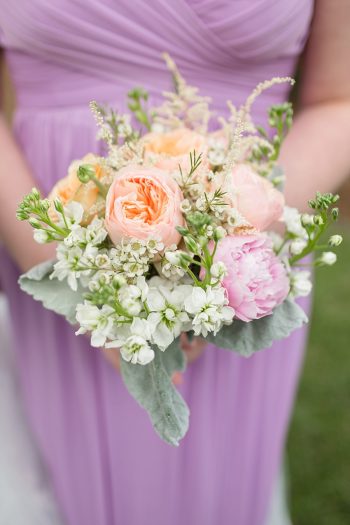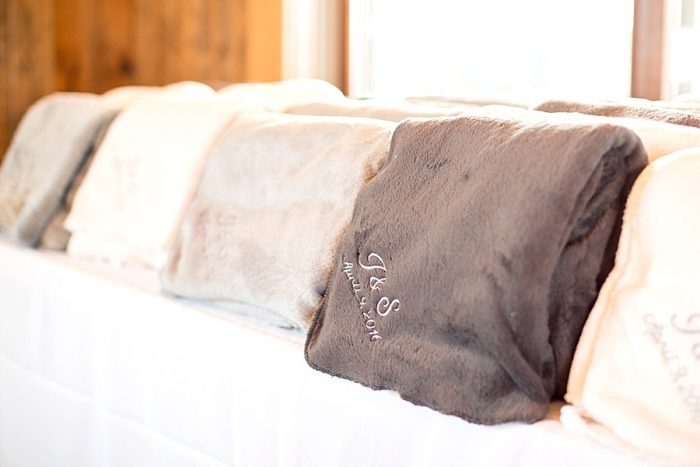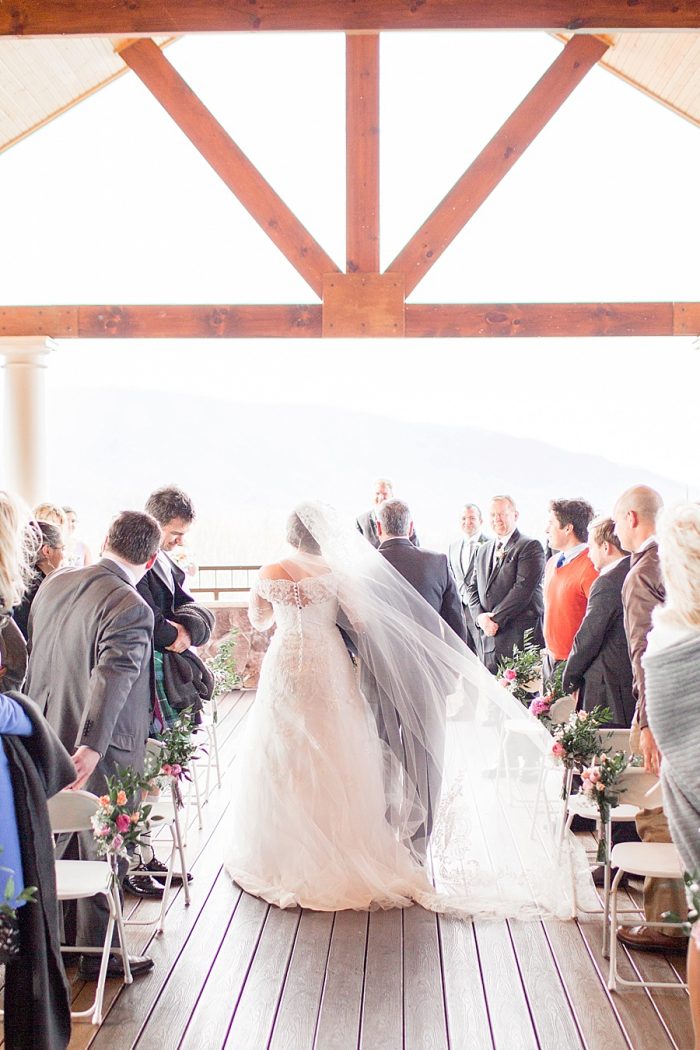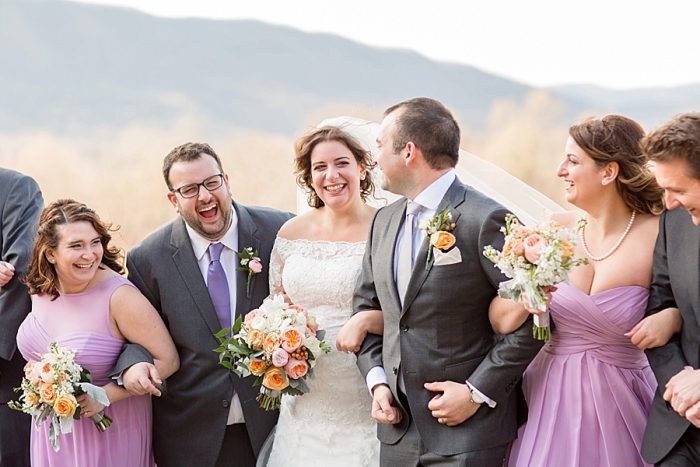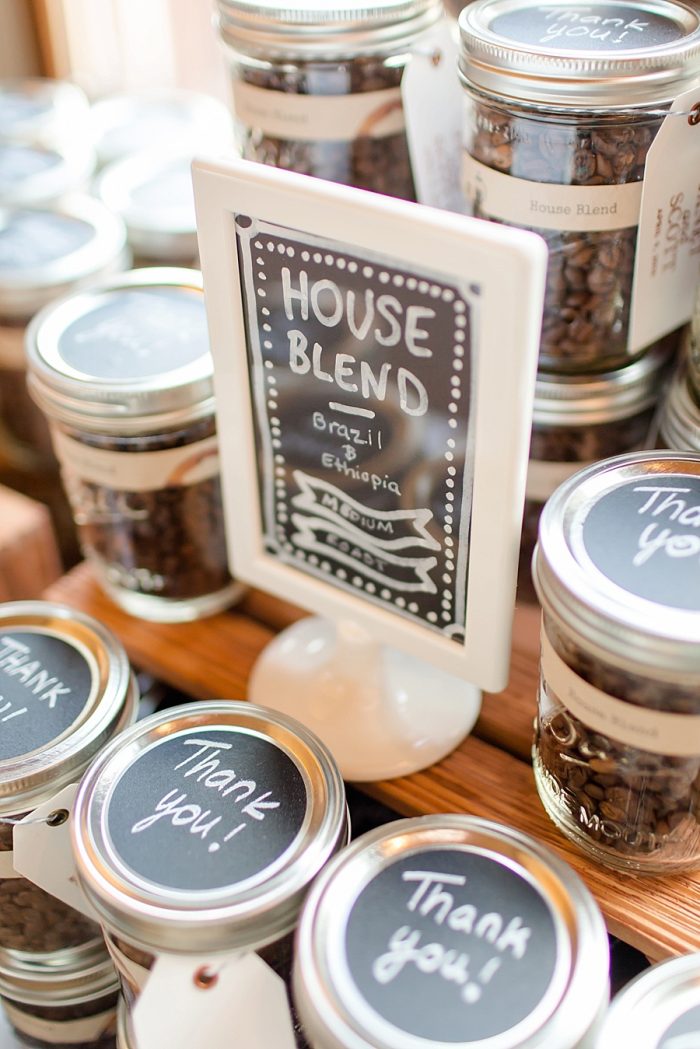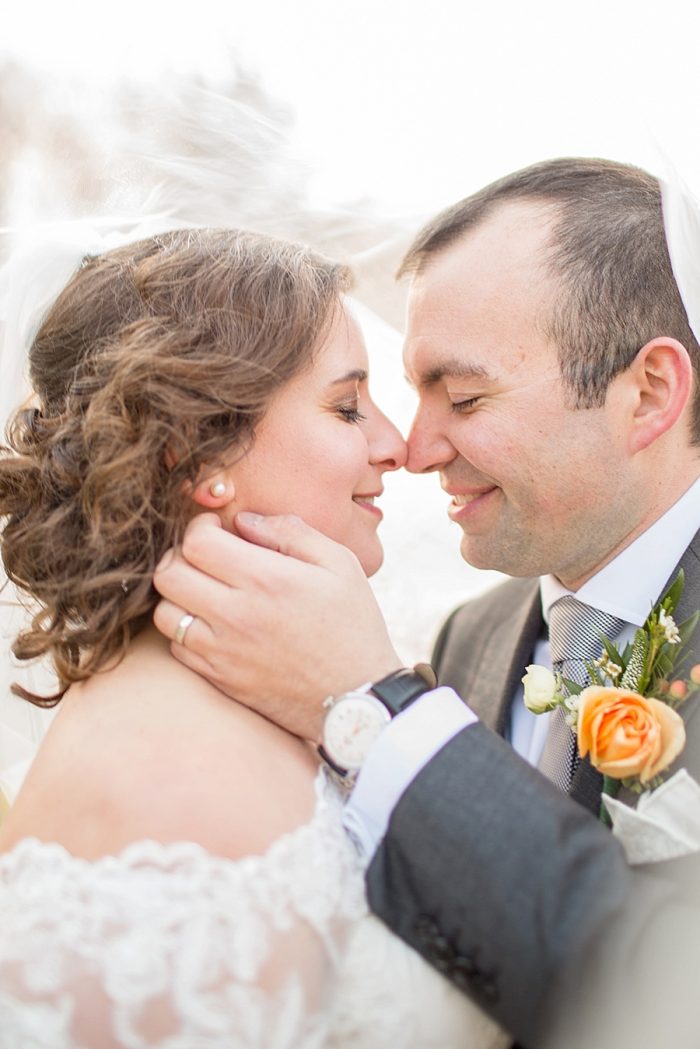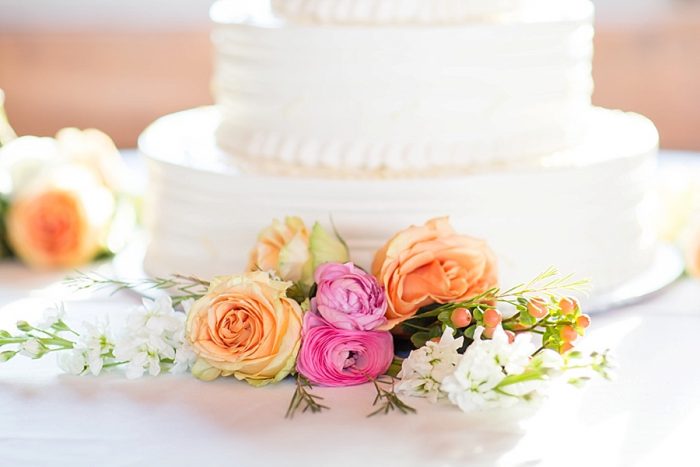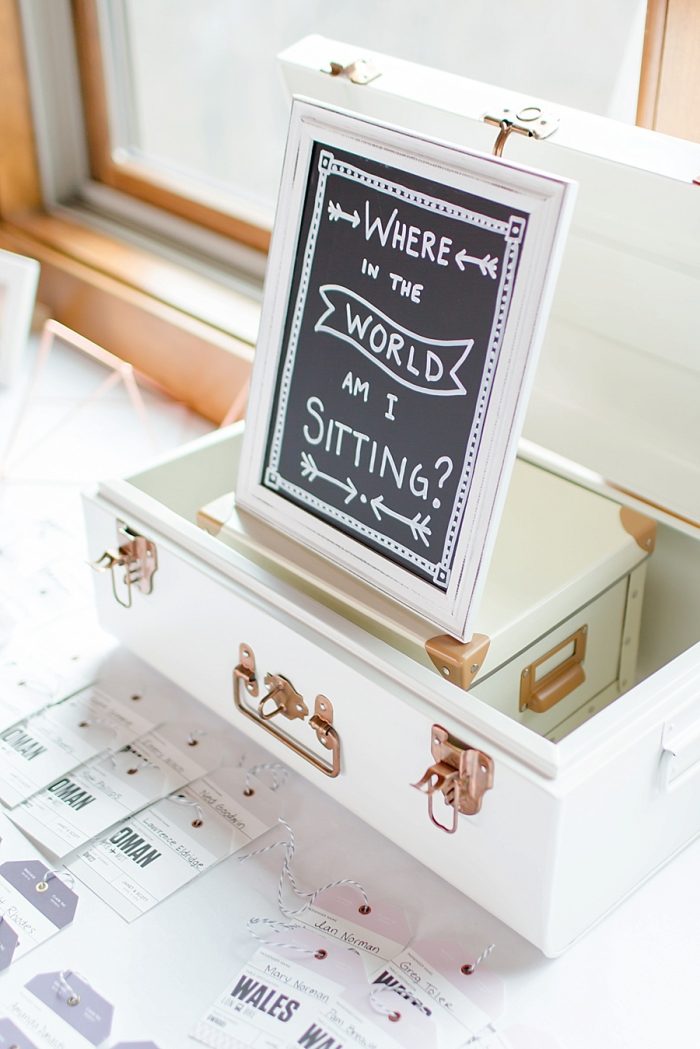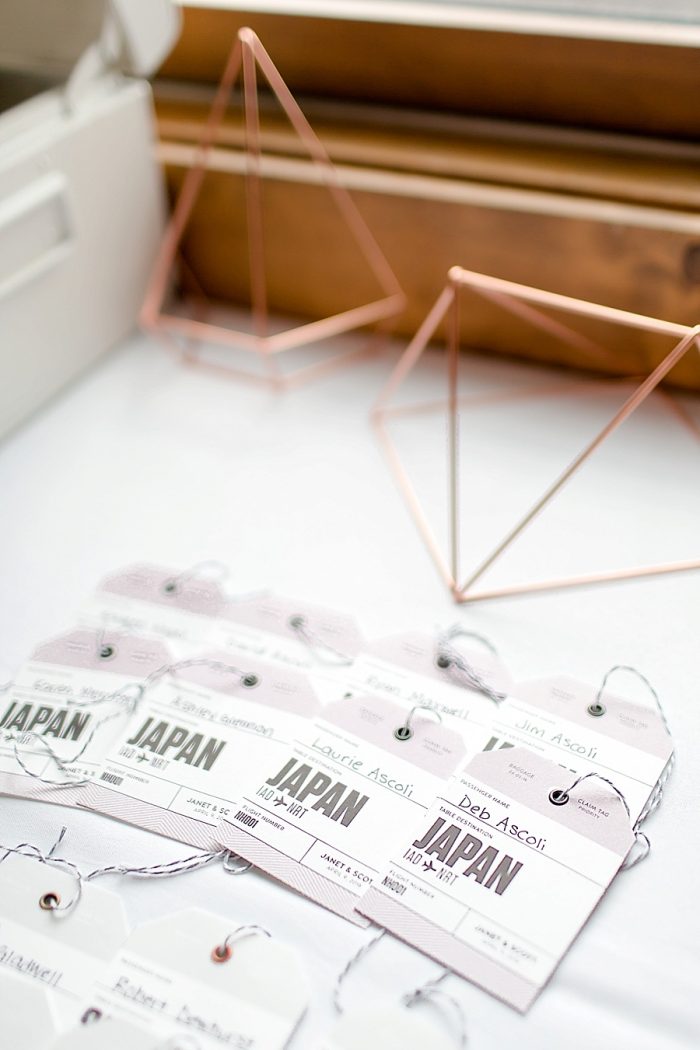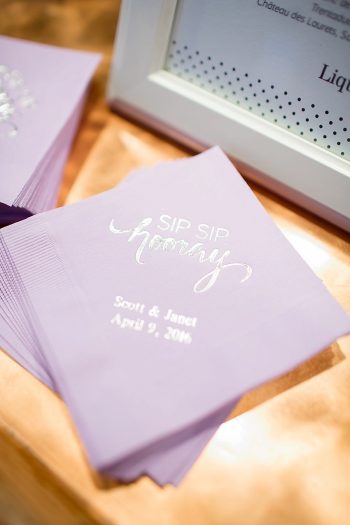 Janet + Scott
Lexington, VA
April 9, 2016
Wedding day weather: Freezing! We got hit by a "polar vortex" on the day!!
Number of guests: 95
Your budget: undisclosed
Biggest splurge: Fully open bar
Biggest savings: Flowers!
Why did you choose the Mountains for your wedding?
Scott grew up in the White Mountains of NH and Janet grew up spending weekends in the Shenandoah. We starting dating after going on a two day hike together in NH, got engaged on a hike in Japan, and hope to move to a mountain town to raise our kids one day. So it only made sense to have our wedding in a mountain lodge!
Wedding day theme:
Theme was traveling, Rustic chic was the theme and colors were purple, pink and silver.
Where did you find your inspiration?
Pinterest
How did you choose to personalize your wedding?
Every name card was a plane ticket to somewhere we had gone together with details of our flight on the actual card. Scott designed each one. The tables had photos of us in that country and a blurb on a card about what we did when we were there. Our wedding topper also had two cats next to the marrying couple because we love our two cats :)
What was your favorite part of the reception?
First dance
What are three things you're super glad you did?
Gave it a bunch of personal touches
Mashed potato bar
Hired Ann Grace!
Anything you wished you hadn't worried about?
Nothing
What was the biggest challenge in planning your mountain wedding and how did you overcome it?
THE WIND! It was freeeeezing. Thankfully Scott's mom thought ahead and got specialized fleece blankets to be distributed during the ceremony!
How did you find and choose your vendors?
Many were recommended by the venue, Anna Grace was a friend of a friend.
What is your best piece of advice to other mountain brides who are planning their weddings?
Even if something goes wrong, the space in time you get to spend with every single person you love in the world will never be overshadowed. Don't stress!!
Lexington, VA Wedding Vendors
Photographer: Anna Grace Paulovkin | Florist: UrbanStems | Wedding Coordinator: Used in-house planner | Reception Venue: Irvine Estate at House Mountain Inn | Catering: In-house | Stationery: Shine