This lovely Washington wedding, captured by Tyler Ray Photography is pulling at my heartstrings. While it has the sweetest, heartfelt details, my favorite is an emotional moment where Gabrielle's dad sees her for the first time in her wedding gown and offers her mother's wedding ring to wear down the aisle. What a sweet and heartfelt way to honor a loved one who is no longer with us.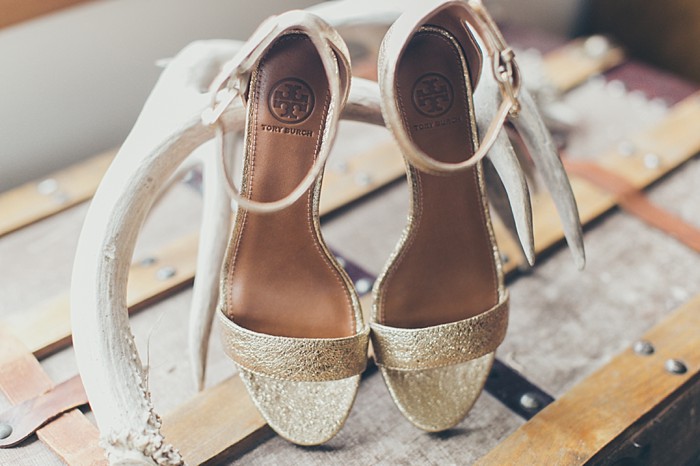 Gabrielle + Darren
Index, Washington
August 30, 2014
Why did you choose the Mountains for your wedding?
We chose the mountains for their beauty. Both Darren and I spent time as children and adults in the mountains, hiking, camping, and skiing. The natural surrounding beauty was impossible to beat!
Wedding Day Weather
raining with breaks of dry weather throughout the day
Number of guests that attended
120
What was your theme for your wedding?
We chose a rustic and natural theme, capturing the surrounding beauty into our wedding day.
Where did you find your inspiration?
Darren and I both love the outdoors and a wanted our wedding day to focus on our marriage and those around us.
Your budget
$10,000 – $15,000
Biggest Splurge
venue, catering, and photography
Biggest Savings
decorations and cake
How did you choose to personalize your wedding?
We chose to include the talent of our family and friends. Our family and friends grew dahlias for the ceremony and also cut, transported, and arranged the bouquets. Our family made the table runners and we ordered the birch candles from Etsy. A talented cousin made the wedding cake, and we wrote our own vows! We also encouraged the bridal party to choose their attire, with a few provided guidelines.
What was your favorite part of the reception?
The entire reception was quite enjoyable and memorable! The food and cake were a hit by all and still talked about today. It was very special to be outdoors throughout the evening despite the rain and dropping temperatures in the evening. We could hear the river and passing train throughout our evening.
What are three things you're super glad you did?
The contributions of our friends and family made our wedding day!
Our pre-reserved tent kept us dry!
Purchase extra lighting as the wilderness was pitch black without electricity.
What was the biggest challenge in planning your mountain wedding and how did you overcome it?
Our wedding location and venue required more leg work on our end. For example, we picked up and dropped off our rentals, transported all decorations and attire, etc.
How did you find and choose your vendors?
We found it on social media. The simplicity and natural beauty caught our eye.
What is your best piece of advice to other mountain brides who are planning their weddings?
Get your inspiration from the surrounding environment and stay flexible.
Index, Washington Wedding Vendors
Photographer: Tyler Ray  | Caterer: Mosaic Catering | Venue: The River House