What Attracted Me to this Sweet Little Picnic Shoot? The Vintage Dirt Bike, Of Course!
When I saw this sweet and whimsical engagement photo shoot over at Sweet Caroline, I just had to share it with you. Austin Wedding Photojournalist, Caroline, from Sweet Caroline says the bride purchased most of the props from antique shops. I wonder if any will be used in the wedding! We will have to check back in with Caroline to find out.
♥ All Photos from Sweet Caroline ♥
But the dirt bike isn't the only thing I love. I also love tilt-shift photography. It gives everything such a sweet and whimsical vibe.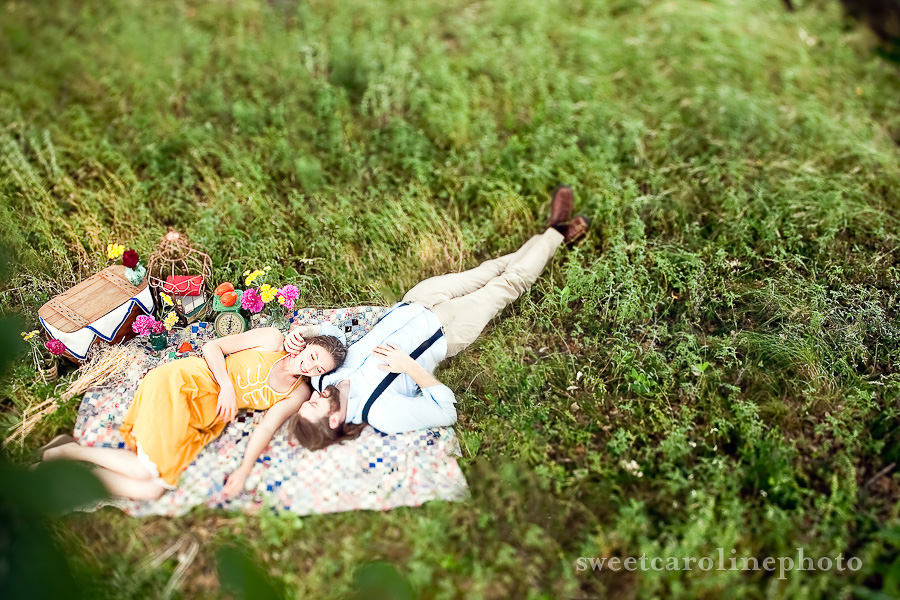 And look at those bright, saturated colors. They totally remind me of being a kid with all my toys spread out around me.
And this photo shoot totally makes me want to see more men wearing suspenders. Too cool!
What a sweet, simple, down-to-earth ring!
A picnic in a tree! How very cool, very sweet, and absolutely fantastic. This is the stuff of storybooks.
♥ All Photos from Sweet Caroline ♥