The location of the rainy Pacific Northwest inspired this beautiful stylized boho shoot, the perfect partnership between Danielle, Keen Events, Diana Gula Photography and Define Motion Videography. The mountains of Horsethief Butte in Oregon provided the perfect rocky mountain backdrop for this misty elopement.
Gifford's Flowers carefully crafted dry florals to highlight that flowers need not always be fresh to be lively. The couple's attire complimented the boho style with the bride glowing in a two-piece set from Gypsy Bride while the groom sported a simple and clean suit. The table arrangement portrayed the quick elopement styling with an effortless picnic set up to hold the scrumptious grazing board put together by Savour & Graze, petit wedding cake by Next Dimension Bakery and champagne to add a bit of sparkle to this elopement.
These wonderful choices create the most romantic set up amongst nature to celebrate their love feeling like they're the only ones on top of the world. And don't forget to check out the video below!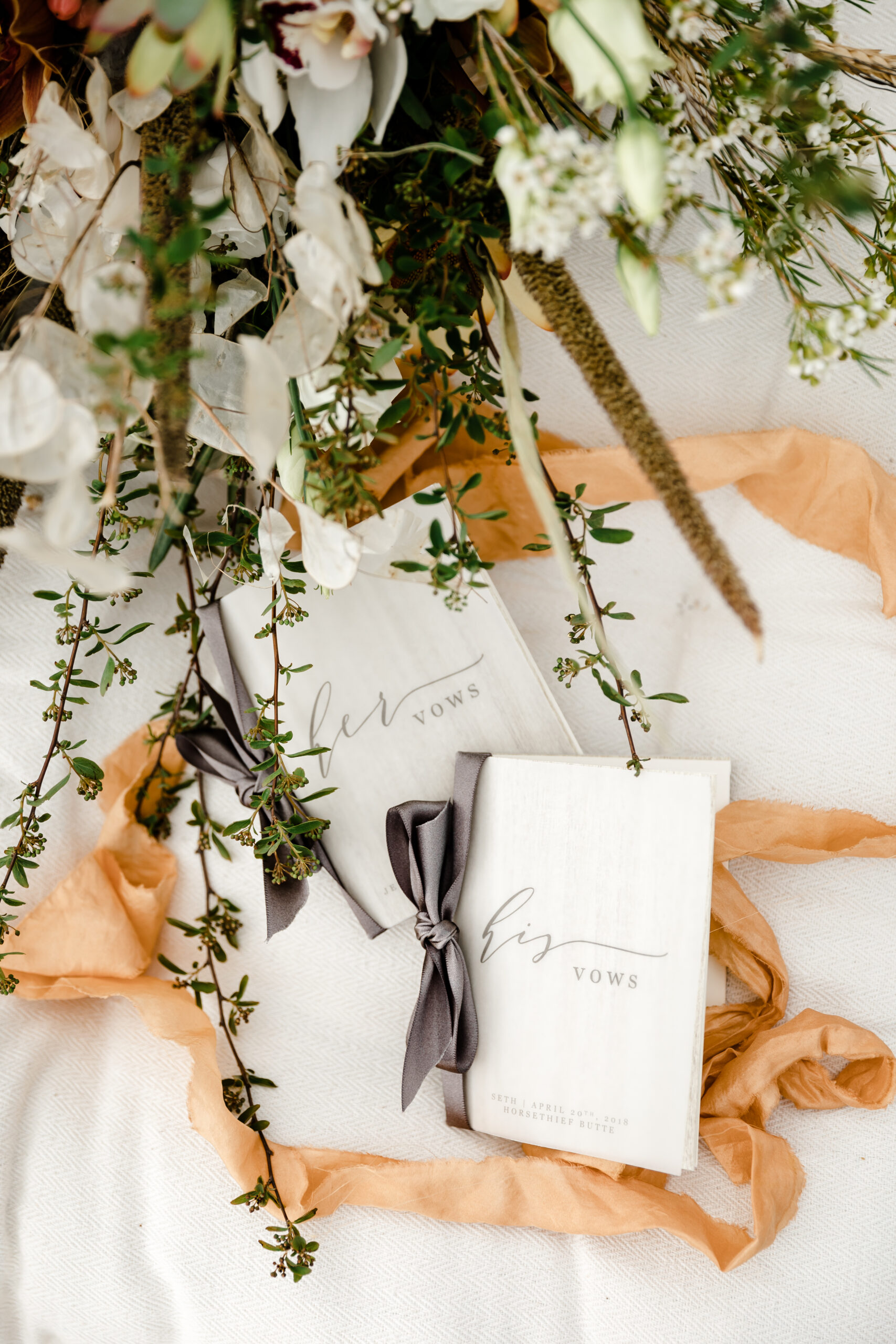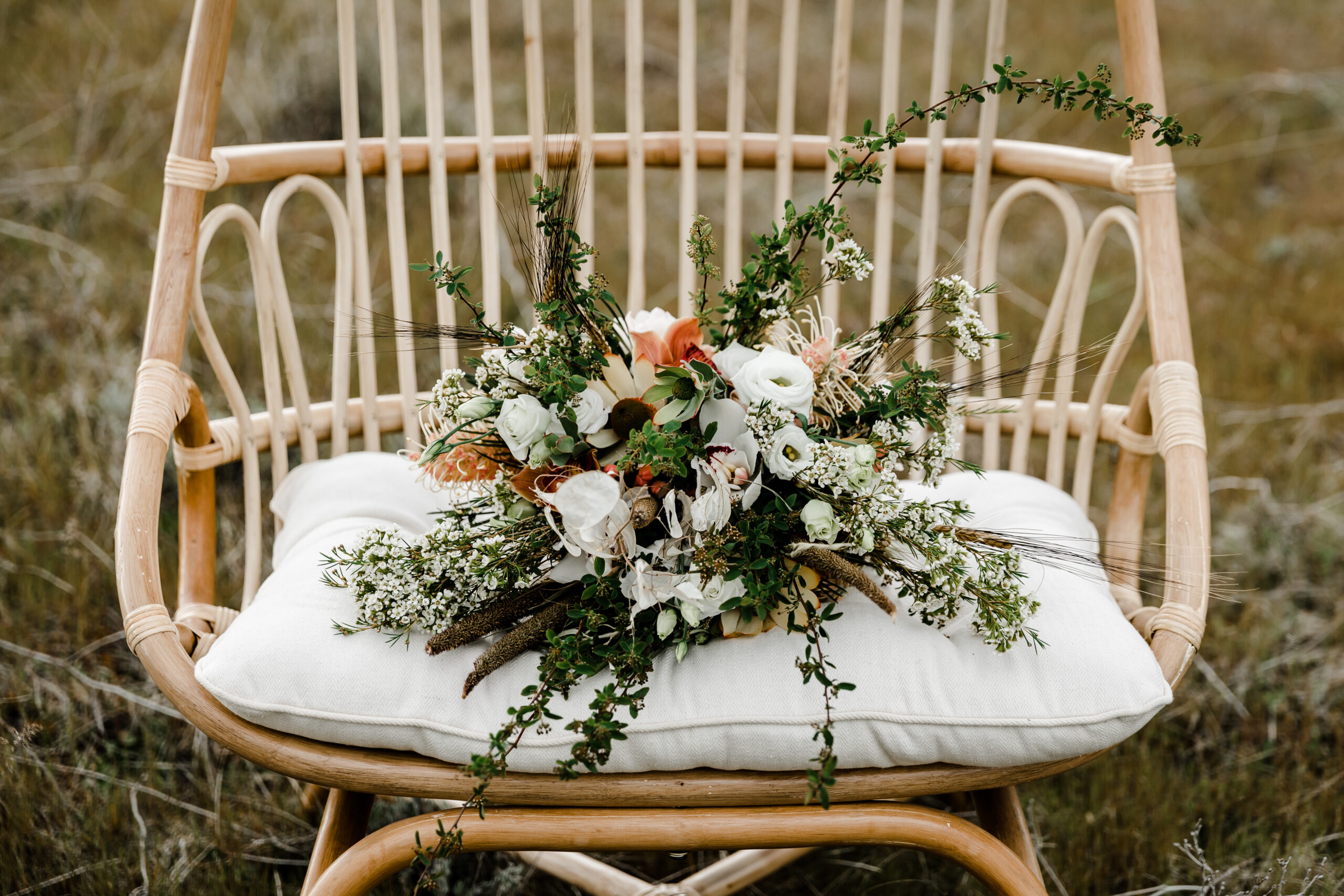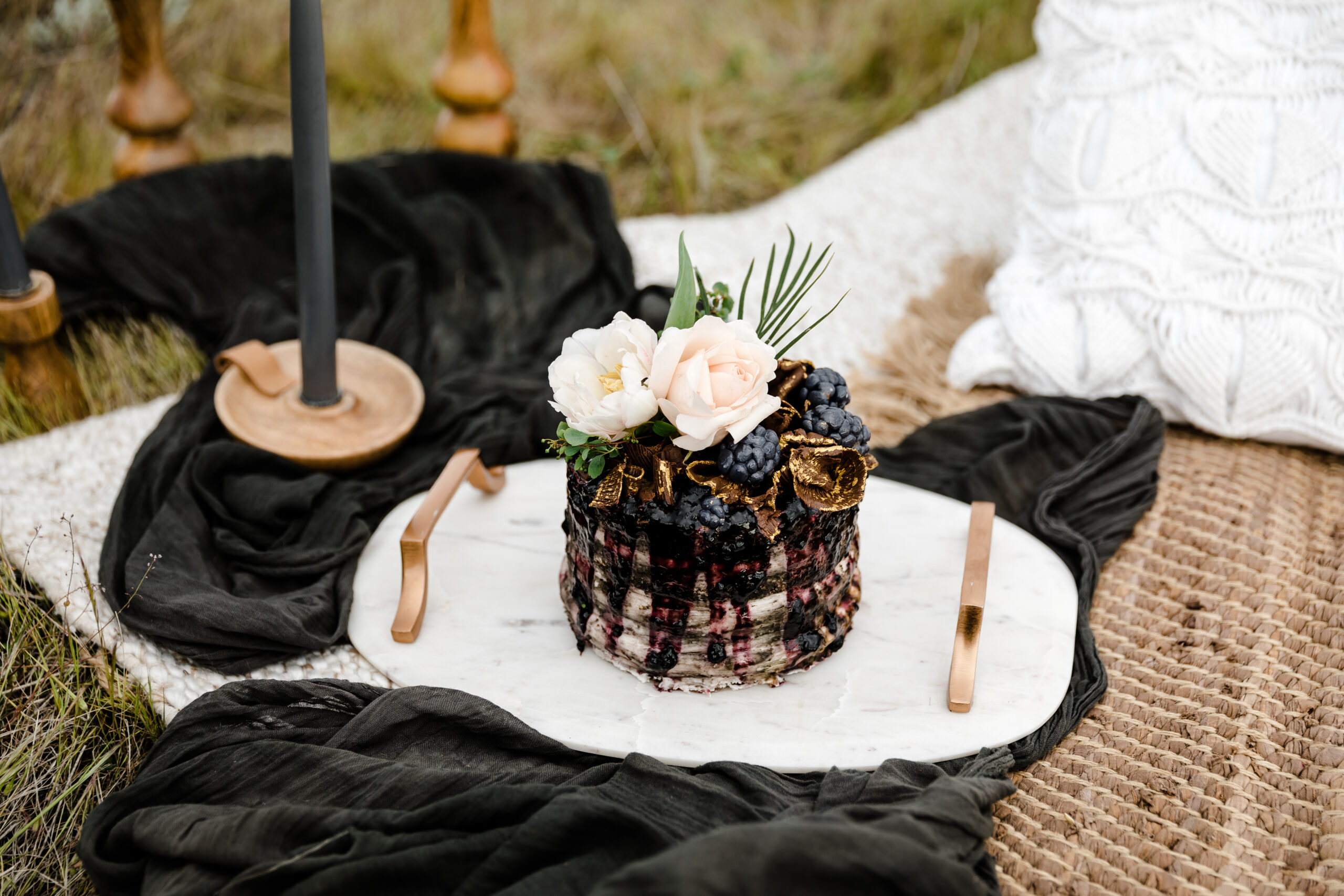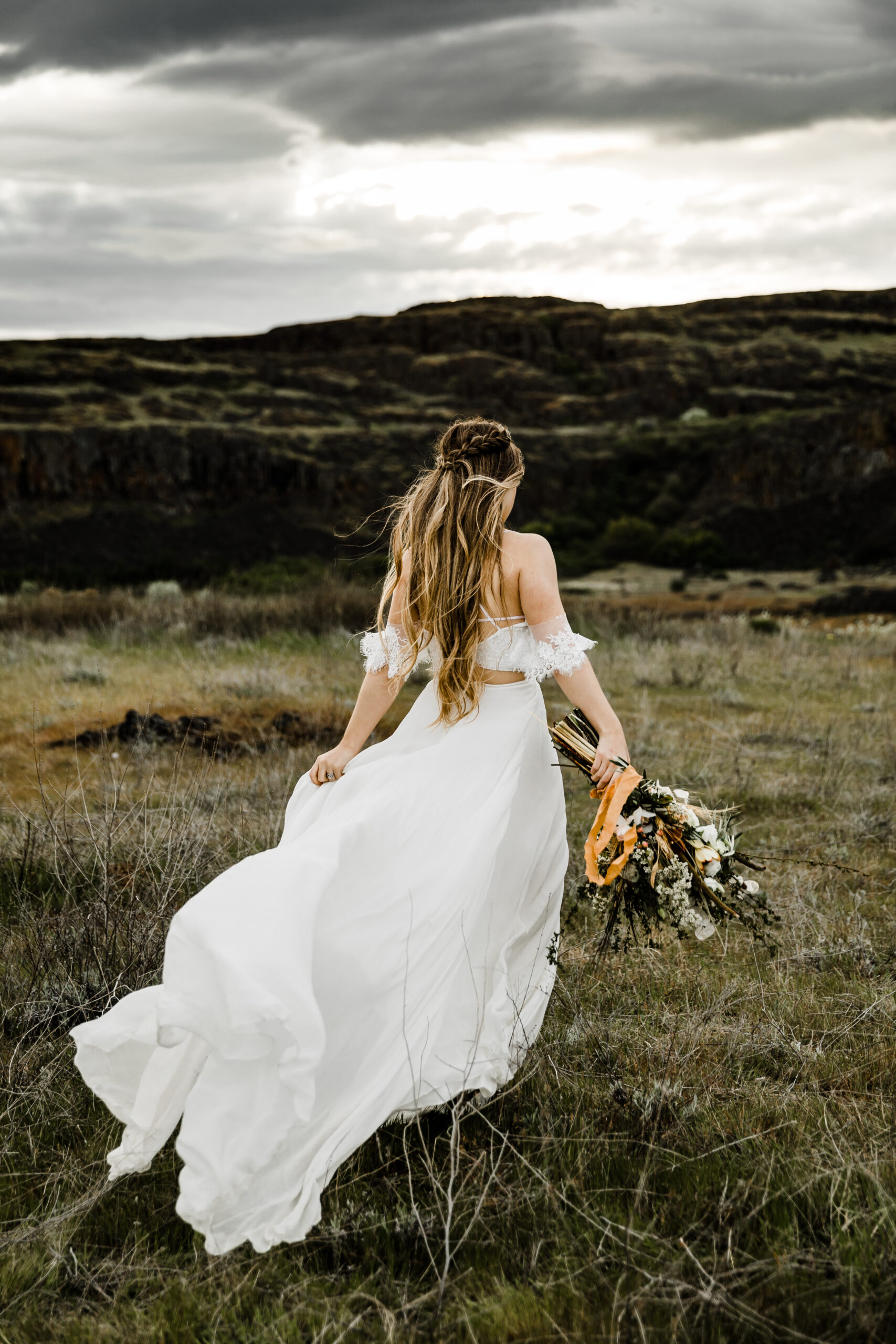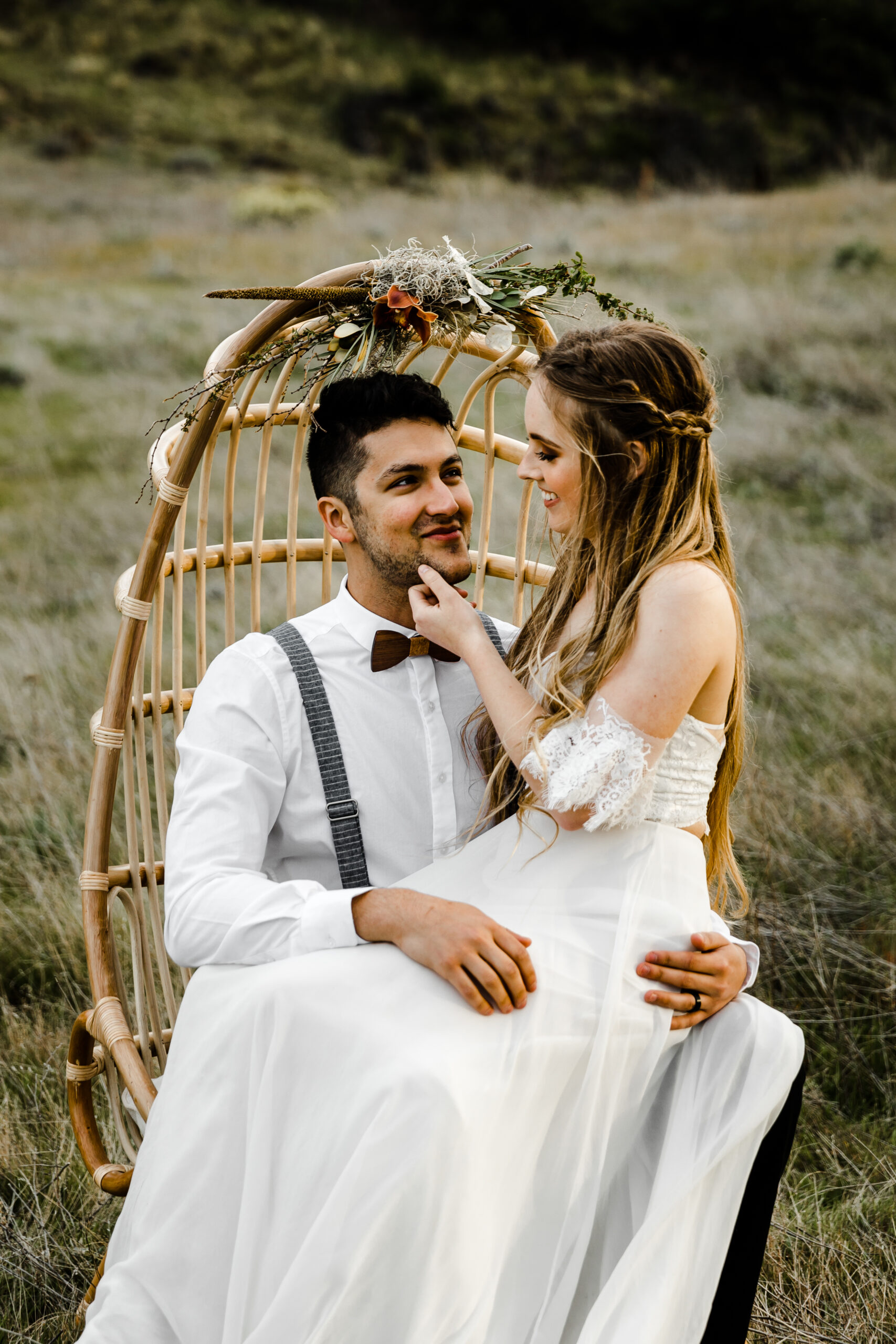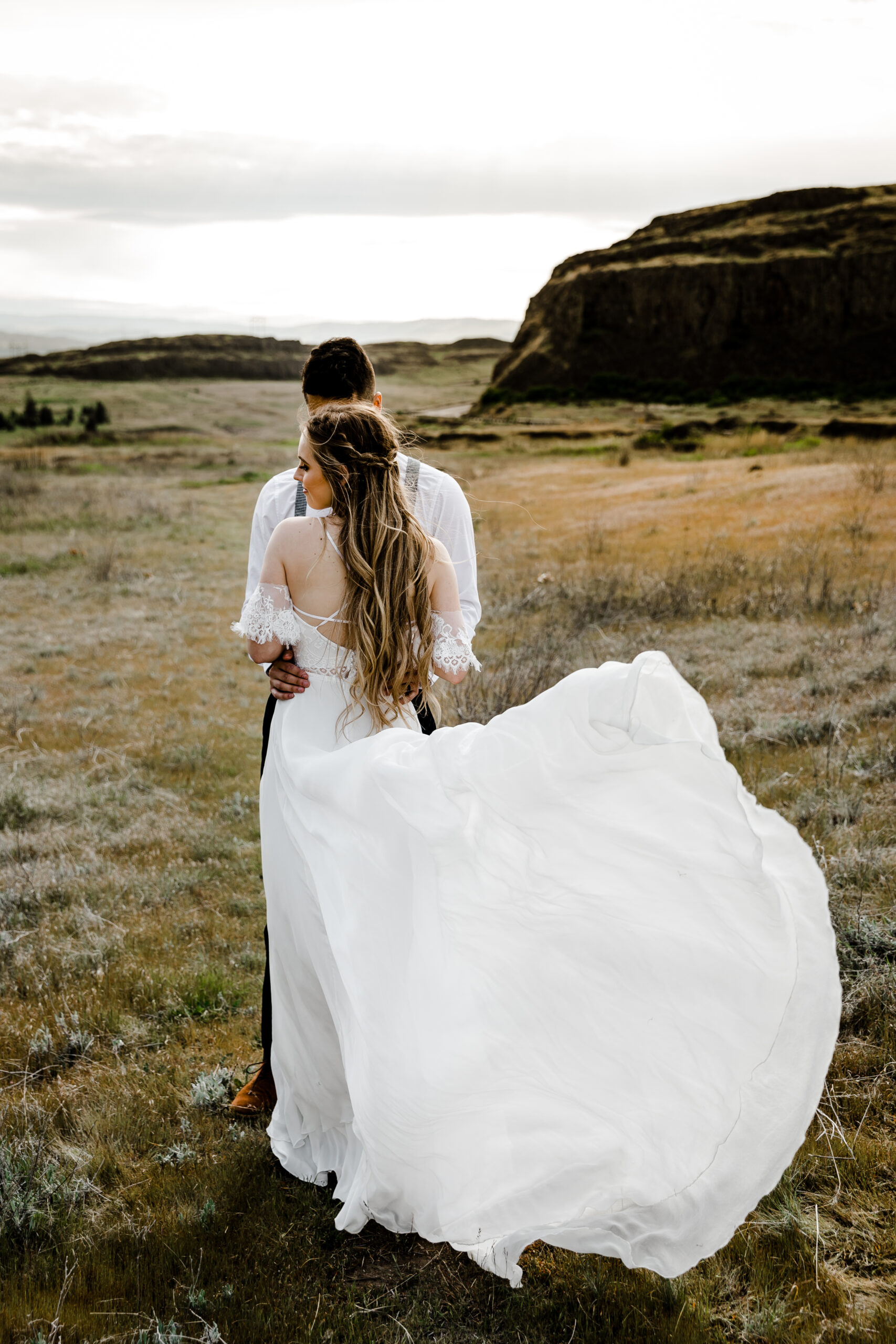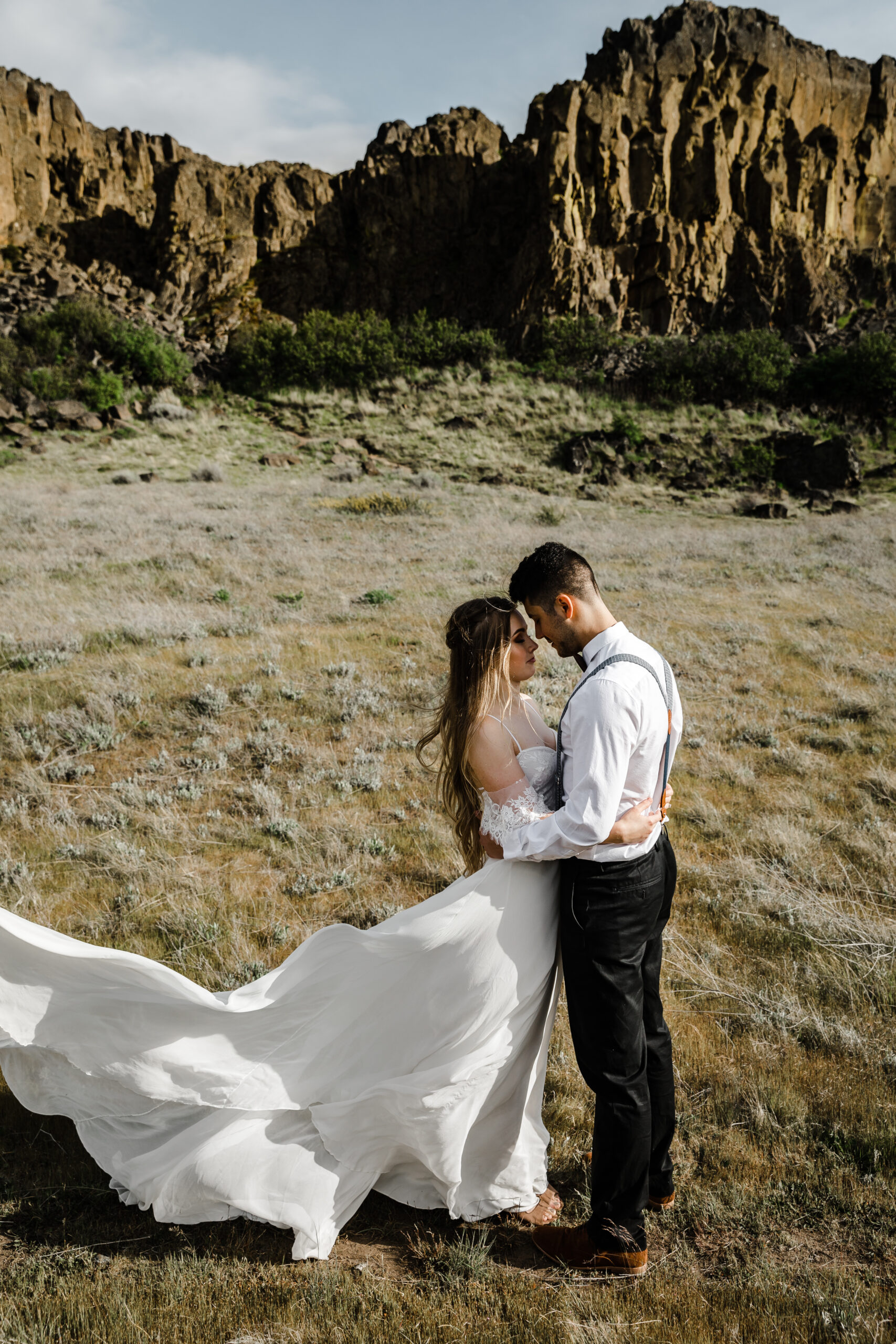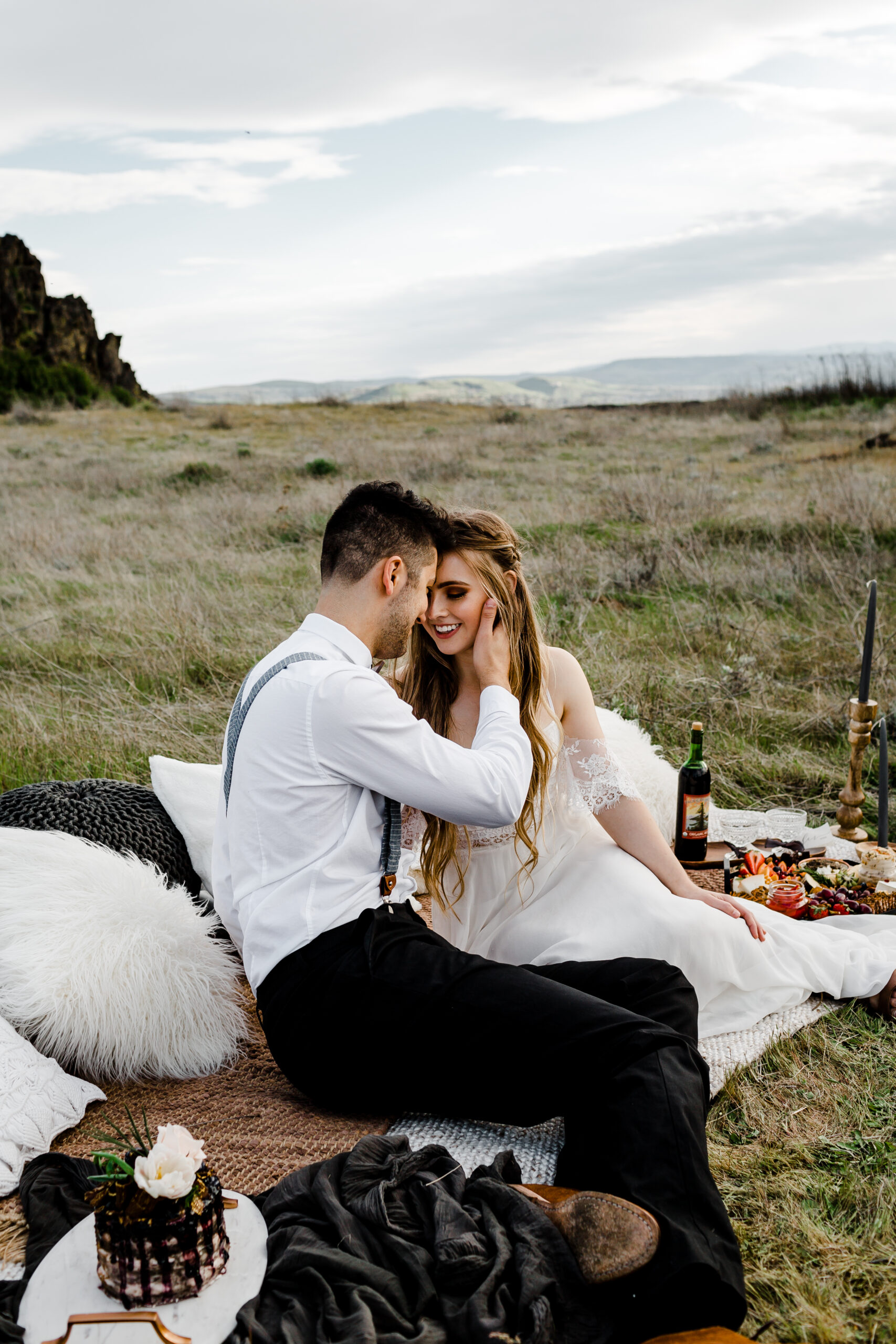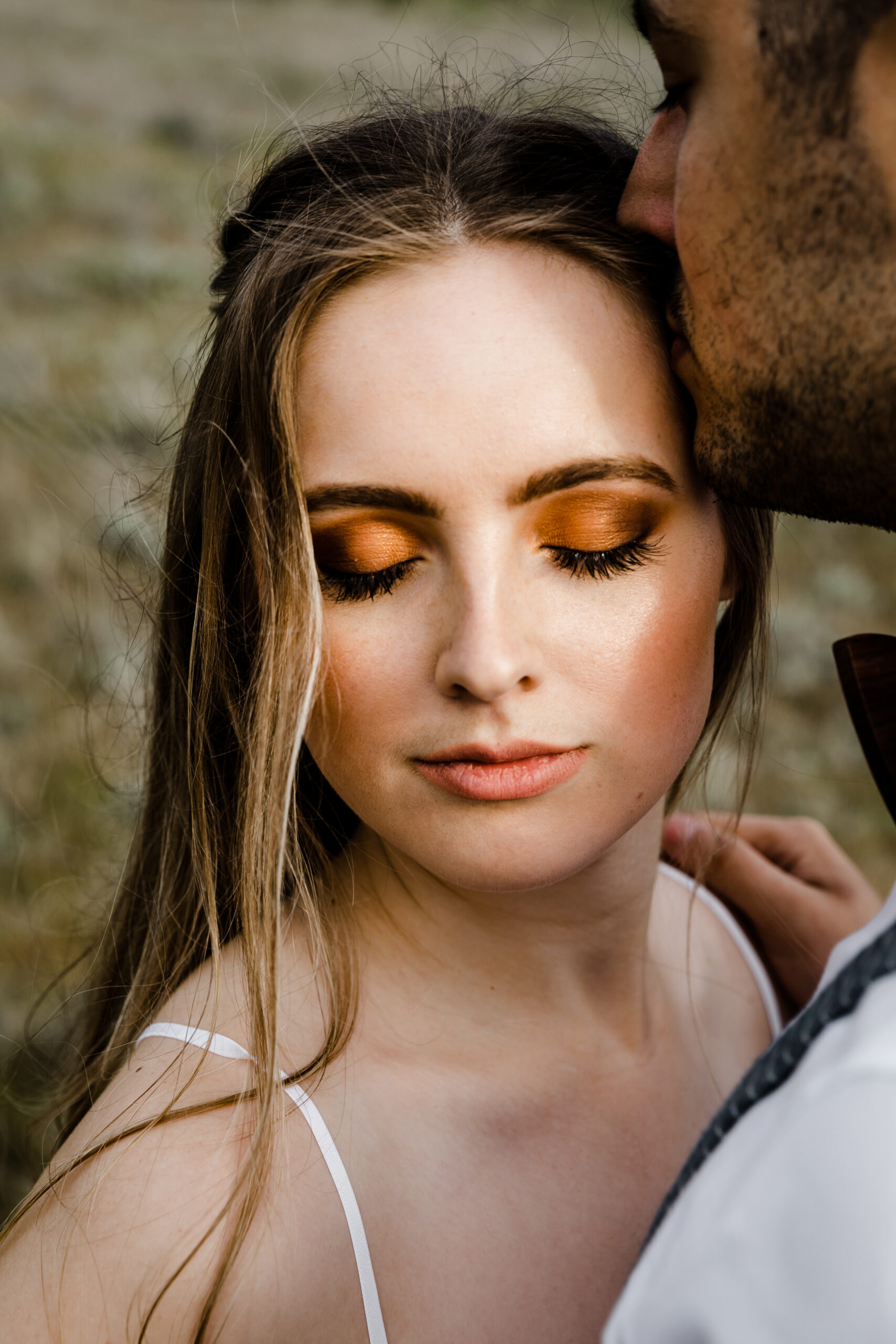 What was your design inspiration?
The inspiration for this shoot was moody boho. The Pacific Northwest is rainy and majority of the timeand so a moody boho elopement went perfectly.
Describe your flowers
The florals are to really highlight the use of dry florals. Wedding florals do not always have to be fresh and lively they can be dry and lively as well. The florals also are eco-friendly in that you can use the arrangements for a decorative piece in your home.
Describe your cake
The cake was a small cake filled with a fruit filling and covered in chocolate.
Tell us about your attire choices
We wanted a BoHo feel and went with a 2 piece bridal set from Gypsy Bride to show off the BoHo look and also to bring together the look we had the groom where something very simple and clean. 
Describe the tablescape elements
We didn't do a traditional table instead we did a picnic look with grazing board , small cake and champagne. After all it was an elopement. 
Credits
The below wedding pros made this amazing event happen. See more of their work by visiting their website.