If your dream wedding includes a sparkling lake and sweeping mountain views, you'll want to read all about Stephanie and Brad's gorgeous elopement at Sapphire Point! This beautiful couple exchanged private vows at the stunning Lake Dillon — where the breathtaking beauty of their Colorado surroundings gave them an unforgettable backdrop to mark this special occasion. The two then celebrated with their closest family members and friends with an intimate ceremony at Sapphire Point that included unique details from start to finish. Get ready for inspiring ideas and plenty of romantic touches in this gorgeous outdoor mountaintop celebration – so prepare to be inspired!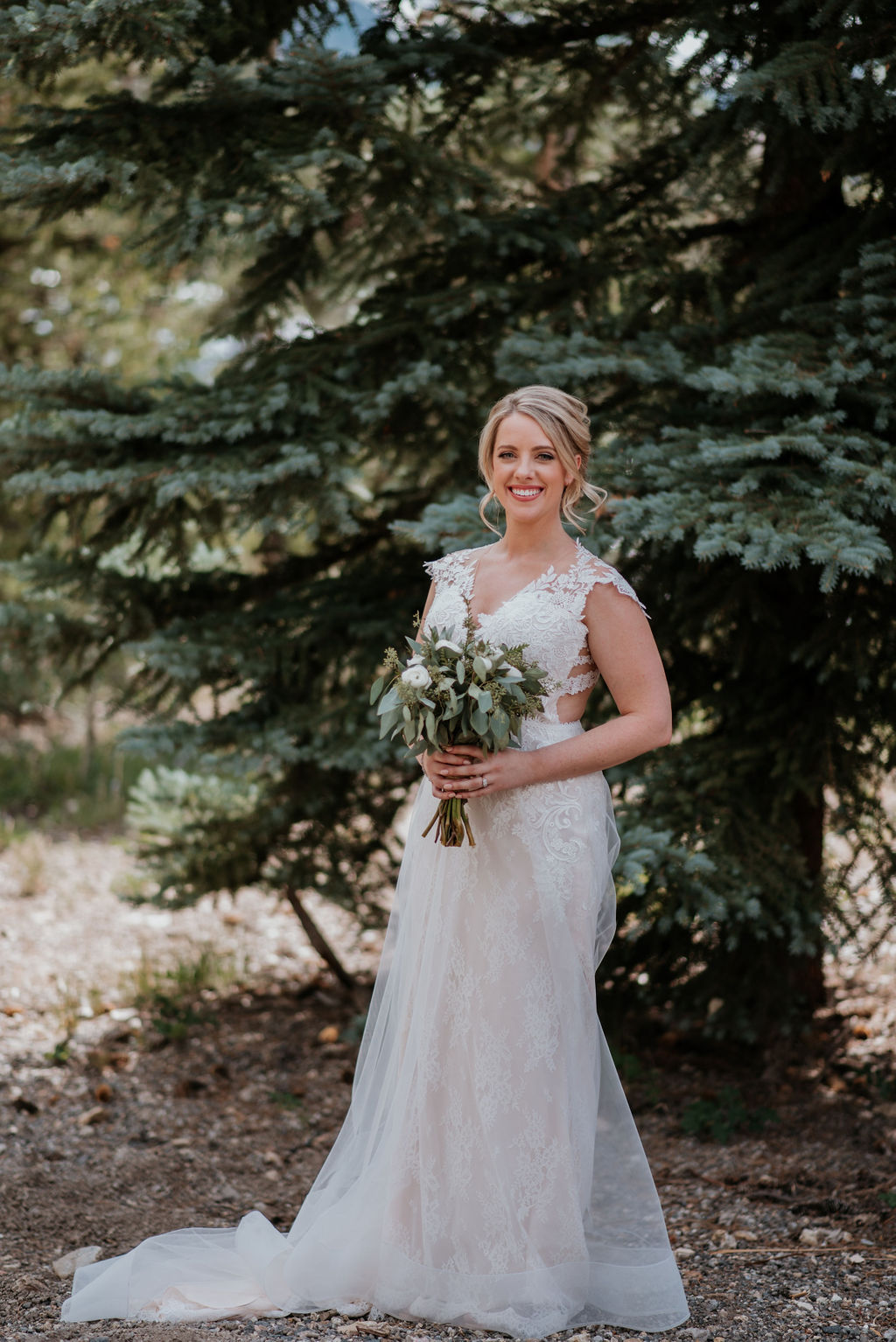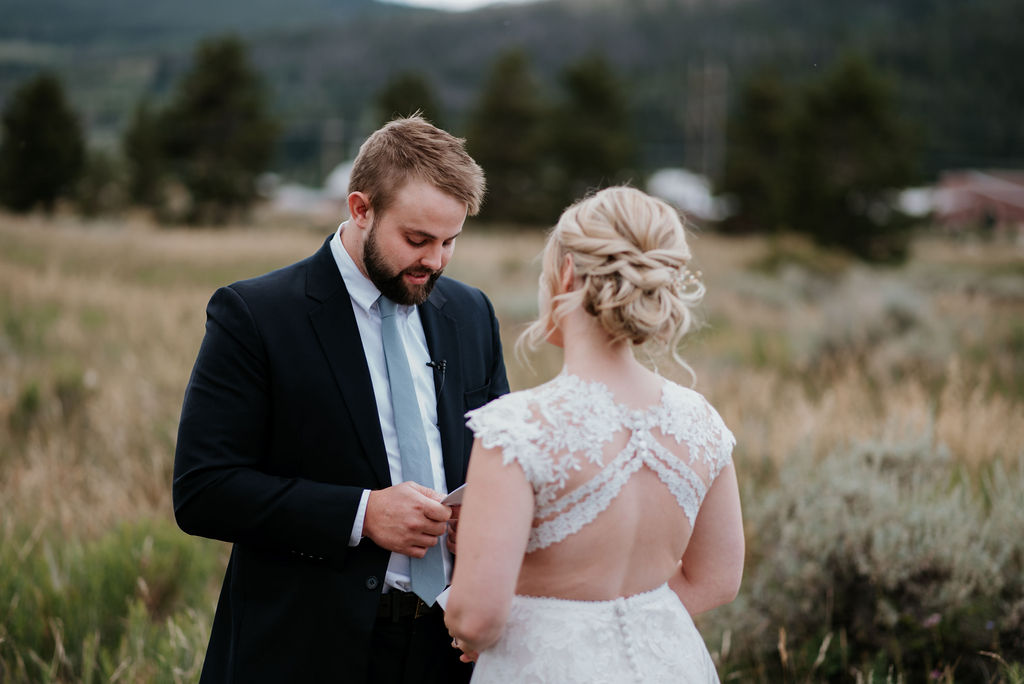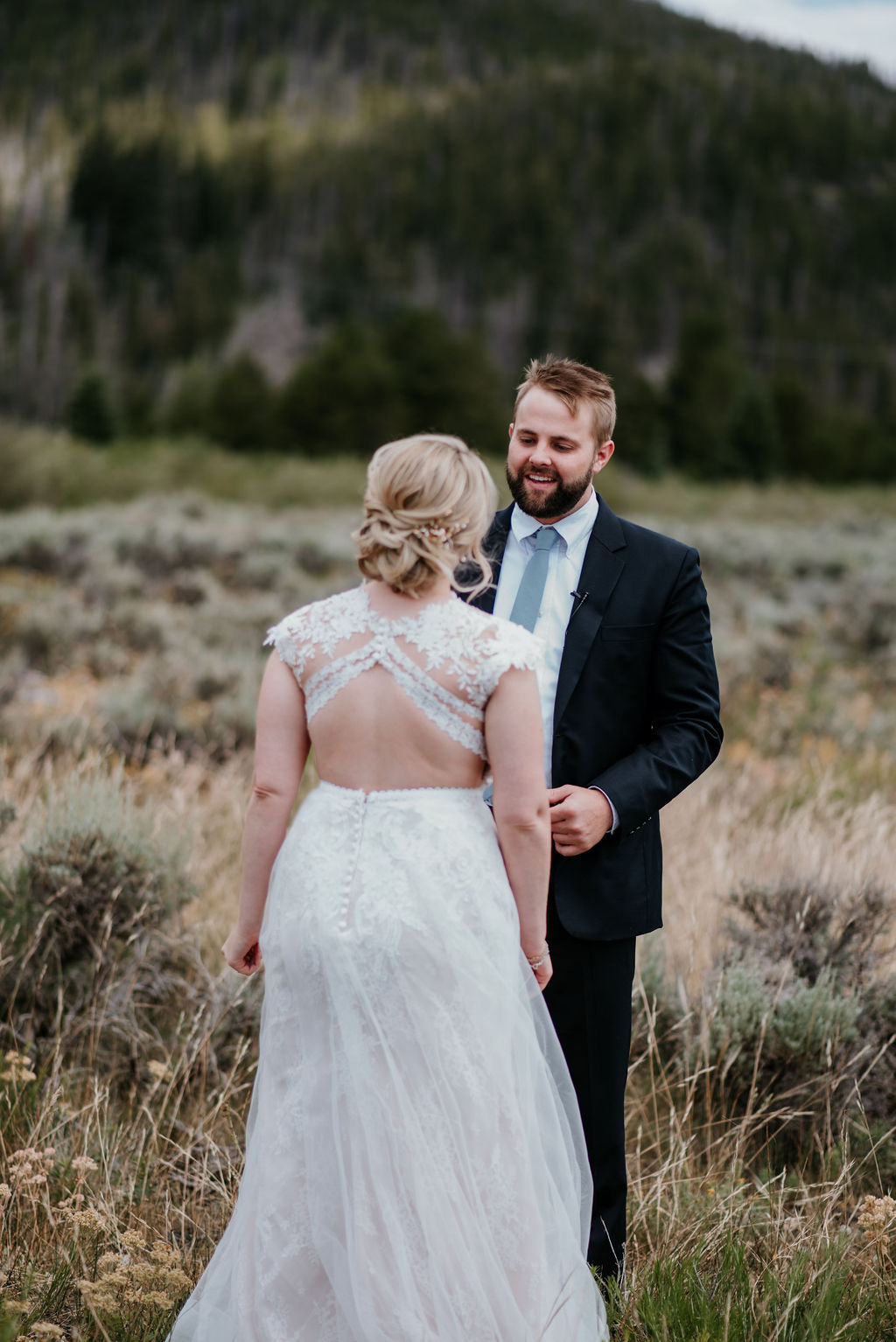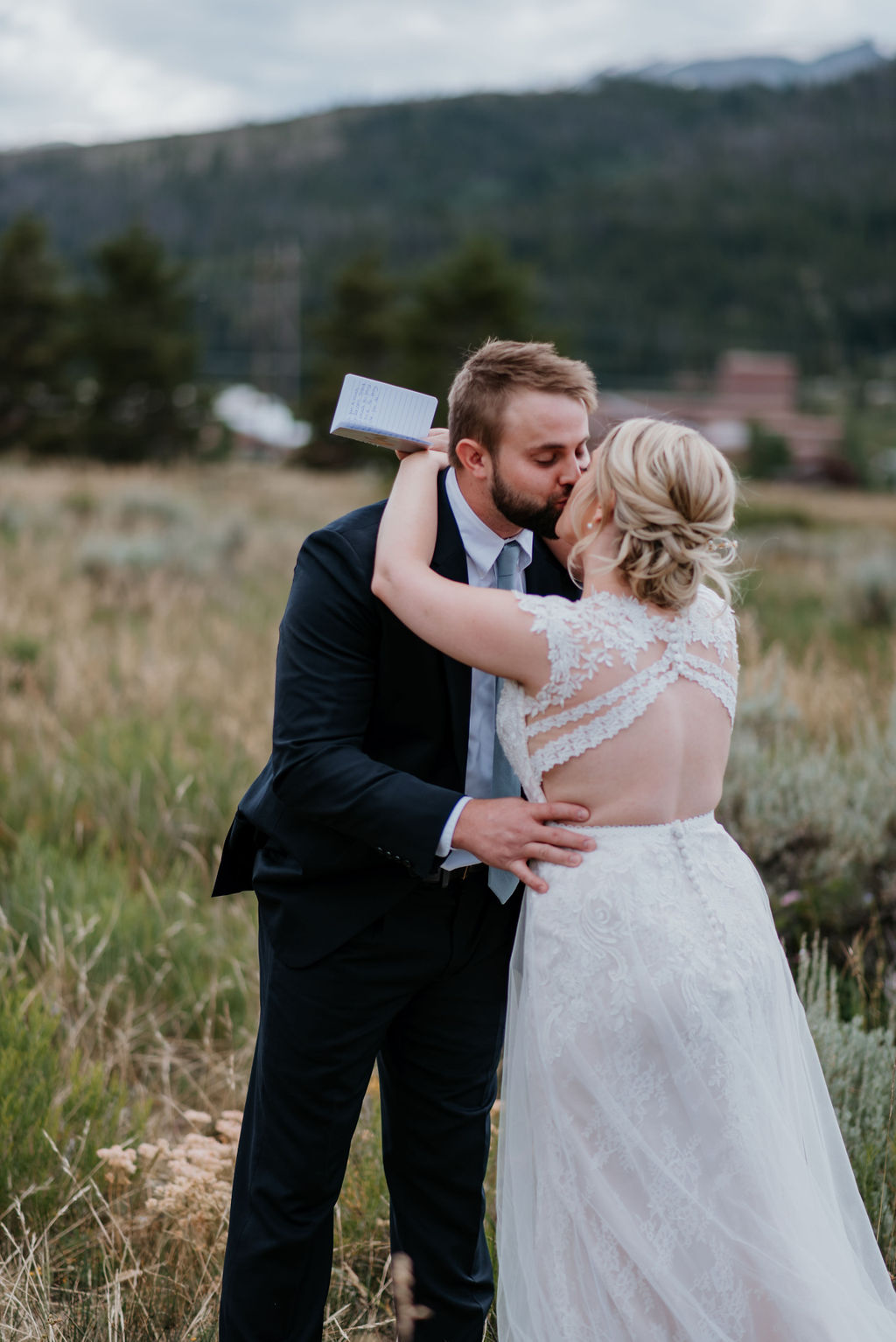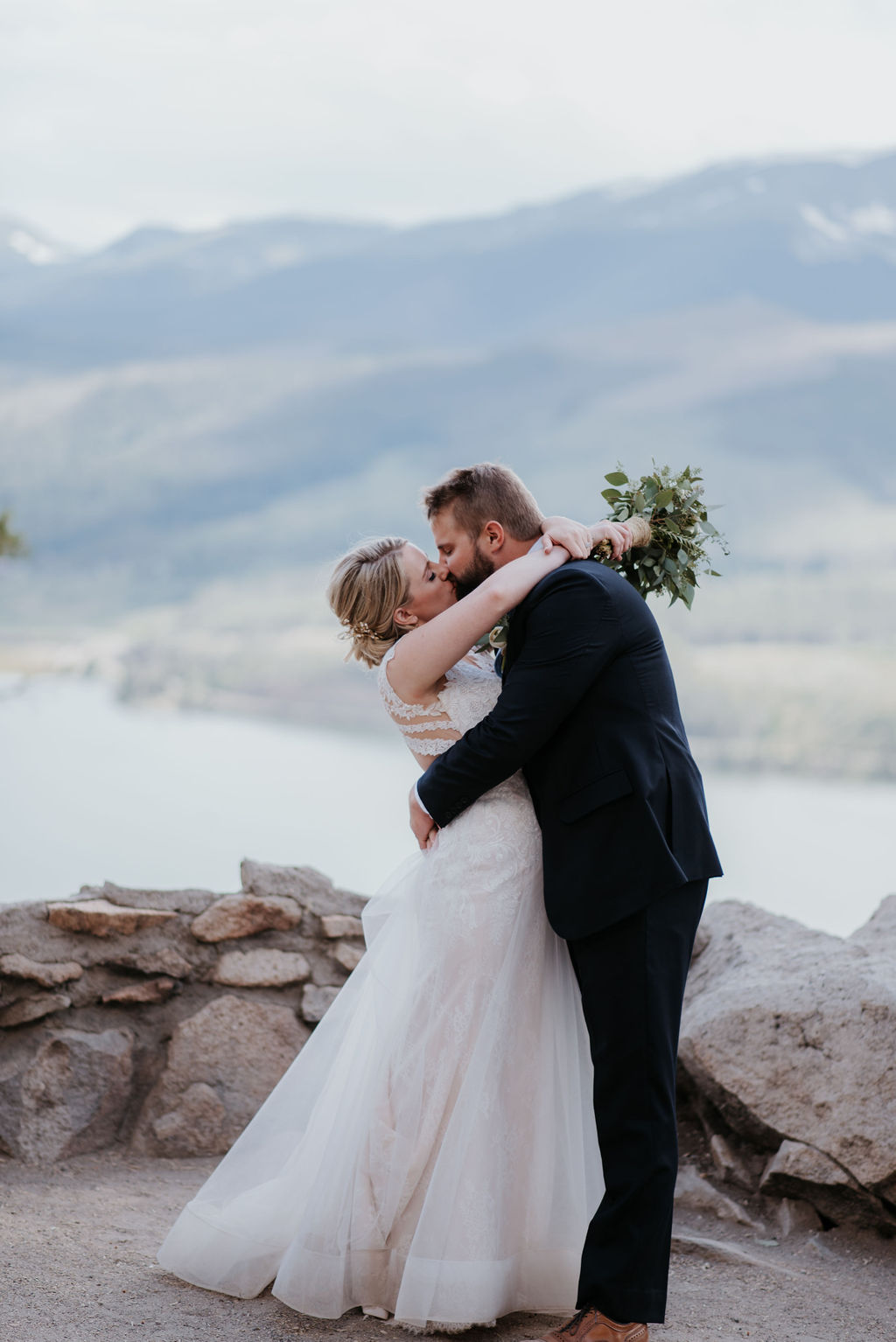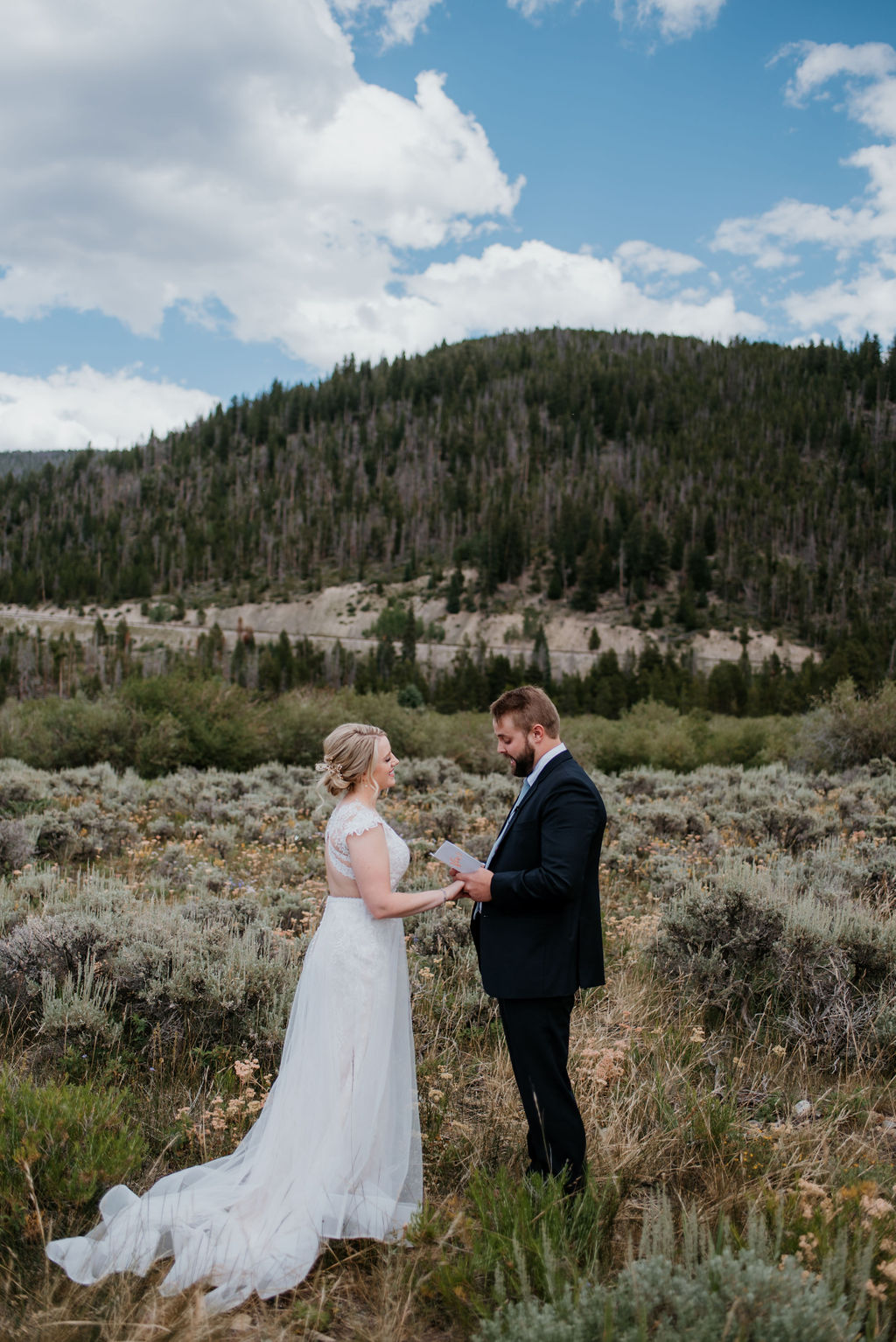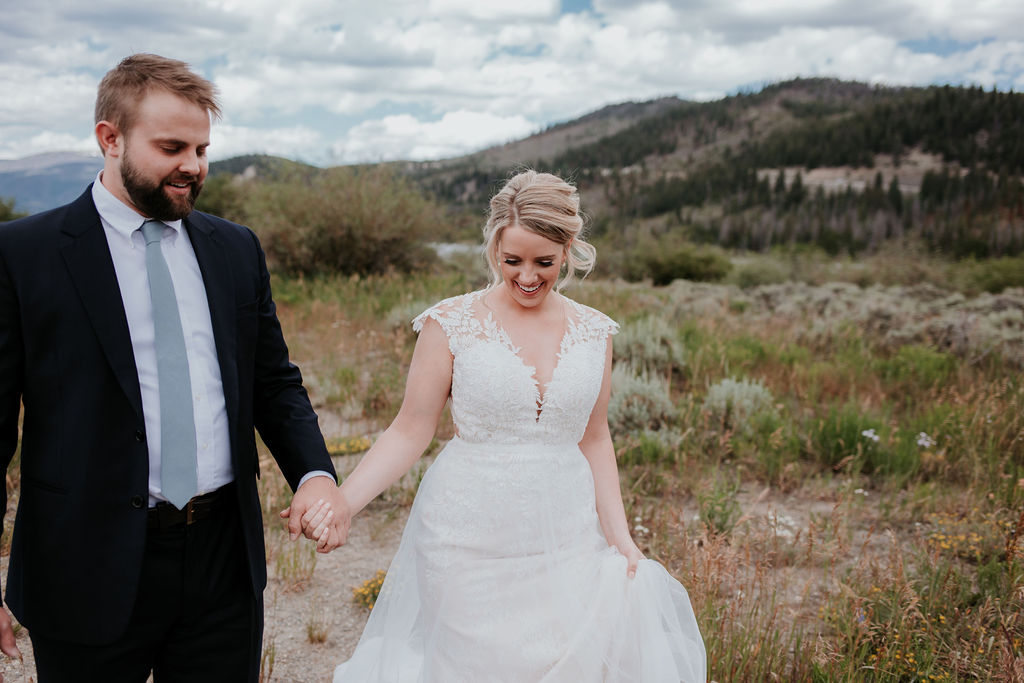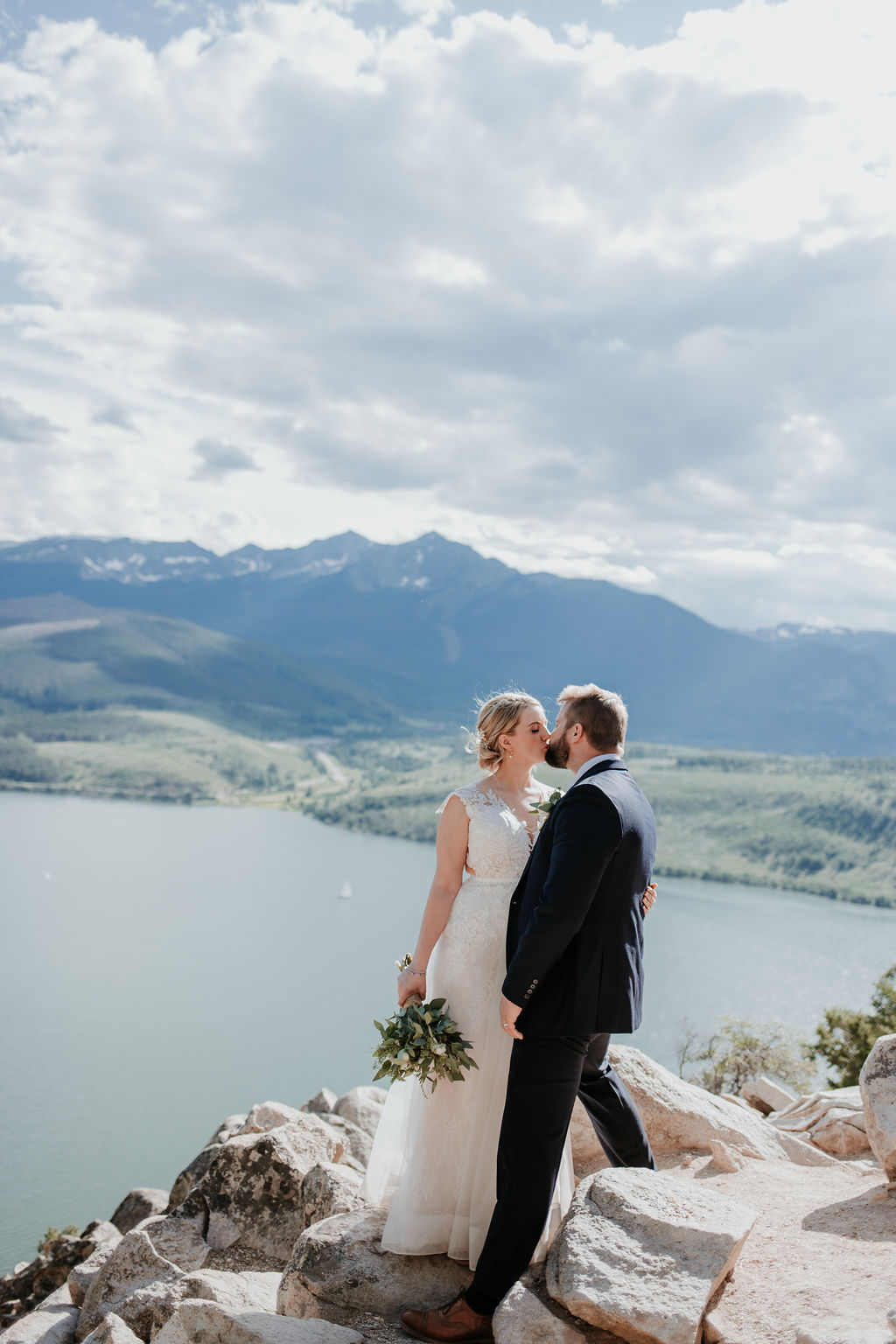 How did you meet?
We met on a dating app, Hinge, in 2016. He quoted my favorite show, The Office, on his profile and I was sold!
What is your proposal story?
Brad planned a romantic proposal on New Year's Eve 2019. We went out a friend's house for dinner, and when we returned the house had been decorated with flowers and candles and he popped the question right before midnight! It was intimate and perfect!
Tell us about your attire choices.
We fell in love with Molly's photos and knew we wanted to use her for our destination wedding in Colorado. So we drove out to Colorado in April 2019 to have our engagement pictures taken with her a few months before our wedding. We chose attire that we would be warm in, while also being comfortable and casual.
What were your favorite parts of the day?
When I think back about the favorite parts of our wedding day, I think about how special it was to have our loved ones there with us in such an intimate setting. And the Colorado scenery was really breathtaking! We decided from the beginning that the most important part of our wedding day would be feeling connected to each other and our guests without stressing about the details too much or worrying about the day being "perfect". We ended the evening sitting around the campfire laughing with our friends. I wouldn't change a thing! :)
What's your biggest piece of advice for other couples planning a mountain wedding?
1. We knew we wanted a destination wedding and Colorado was a special place to both Brad and I. We knew that we would be having a small, intimate wedding and when we found Sapphire Point in Breckenridge, we couldn't imagine having it anywhere else! I mean… have you seen the pictures? That place is incredible! :)
2. I would say that my biggest piece of advice is to have a plan B for any inclement weather. (We lucked out big time and had a beautiful day! ) And try not to stress too much– let the day unfold how it will and be in the moment!
Credits
The below wedding pros made this amazing event happen. See more of their work by visiting their website.