A romantic mountain wedding is the perfect way to celebrate your love. The natural beauty of the mountains provides the perfect backdrop for your ceremony, and the fresh air will be a refreshing change from the hustle and bustle of city life. Plus, there's something very special about exchanging vows surrounded by the people you love most. Whether you're planning a small intimate gathering or a large extravagant affair, a mountain wedding is sure to be an unforgettable event. And who knows, maybe you'll even get lucky and have a little bit of snowfall on your big day. Either way, it's sure to be a day you'll always remember.
If you're looking for a truly romantic setting for your wedding, there's no place like the mountains. There's something about the fresh air and stunning scenery that just makes hearts feel lighter and love feel stronger. And if you're worried that a mountain wedding might be a little too rustic for your taste, don't be! With a little planning, you can have the mountain wedding of your dreams, complete with all the elegance and luxury you desire. So whether you're envisioning a small, intimate ceremony or a grand affair with all your family and friends, consider saying "I do" surrounded by the natural beauty of the mountains.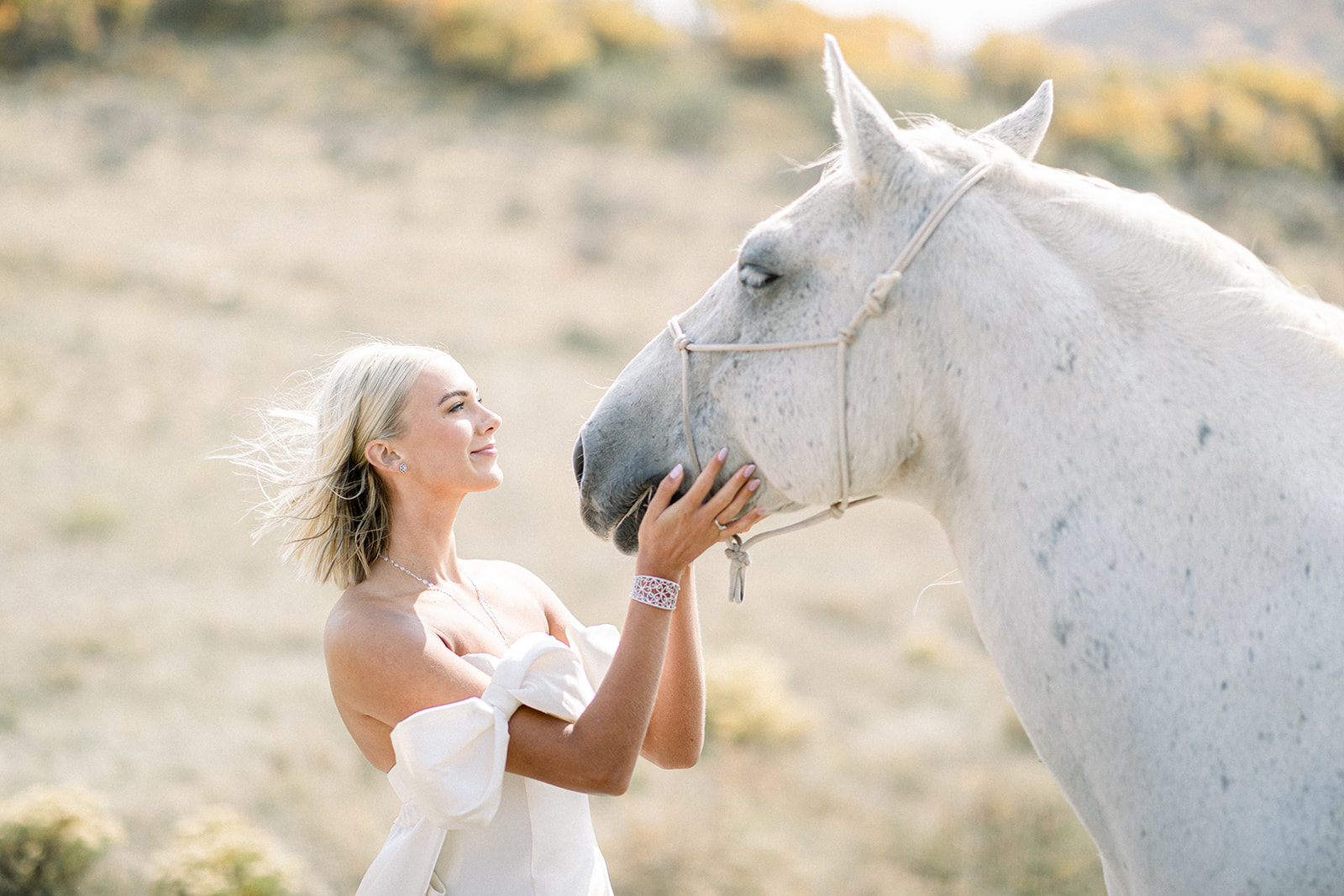 What was your design inspiration?
A bridal editorial out in nature with a touch of whimsy and romanticism and a horse like a moderncinderella
Describe your flowers
Vibrant and Warmth colors for a nice bouquet
Tell us about your attire choices
Whimsy yet modern white gown with a touch of chic
Credits
The below wedding pros made this amazing event happen. See more of their work by visiting their website.