Over the years, the average wedding has transformed from cookie-cutter celebrations that send guests on their way with a token of thanks to inclusive experiences that invite guests to celebrate all weekend long.
From custom welcome kits to hotel concierge services, couples are investing more time and money into the guest experience than ever before — and a big way they're doing so is by filling their wedding weekend with group activities.
Beyond the traditional rehearsal dinner, many couples host casual welcome parties, group excursions, and other opportunities to connect and build excitement for the wedding itself. But, what about after the vows are exchanged, and the cake has been cut?
While some guests will head straight home from the venue, others may be inclined to stick around and give the newlyweds an extended send-off — even into the following morning. Late-night after-parties and morning-after brunches have become popular ways to end the wedding experience on a sweet note, allowing guests to stop by and bid farewell to the couple in a more intimate setting than the hustle at the end of a reception.
If an after-party or brunch (or both!) are on your radar to follow the nuptials, here's what you need to know about planning it in tandem with your wedding.
Start planning as early as possible.
As with your wedding, earlier is always better when it comes to planning — especially as we navigate a wedding boom that is keeping venues and vendors booked into 2023. It also helps guests plan their travels accordingly to stick around an extra day.
Nora Sheils, founder of Bridal Bliss and co-founder of Rock Paper Coin, confirms as much, stating: "The sooner a couple can book the space and have an overall idea of what the weekend's timeline will look like, the better. Guests will be anxious to book travel, so let them know early what to expect. You don't have to nail down all the details immediately, just book your venues and solidify the outline of the weekend."
Couples also need to be mindful of venue availability, as The Bridal Finery's Bri Marbais suggests: "While most venues will have options to offer couples, availability won't last forever. We recommend at least getting the space on contracted or on hold for the after-party or brunch and taking care of the finer details such as food, beverage, and decor later."
Once the venue is secured, the rest of the details can follow — and, since you got a head start, you'll have plenty of time to get everything in order. As Jennifer Sulak of Weirdo Weddings says, "Don't assume it takes less planning automatically. You will still have all these key ingredients to consider: location, food, drink, and a guest list!"
Keep your guests informed.
Post-wedding events are intended to enhance the guest experience, so your after-party or brunch should be an enjoyable addition — not a stressful one! Effective communication is essential to ensure everyone is on the same page.
"Communicate to your guests what to expect, including attire," Sheils encourages. "The number one question we receive about pre/post events is related to what to wear, so provide them with that info to save yourself the questions!"
With that said, "don't expect everyone to come," Marbais states. "Couples should be accepting and understand that not all of their guests might be able to attend their post-wedding events. For some, it could be because of travel arrangements or childcare needs. Getting the details out to guests as early as possible will ensure a higher guest attendance."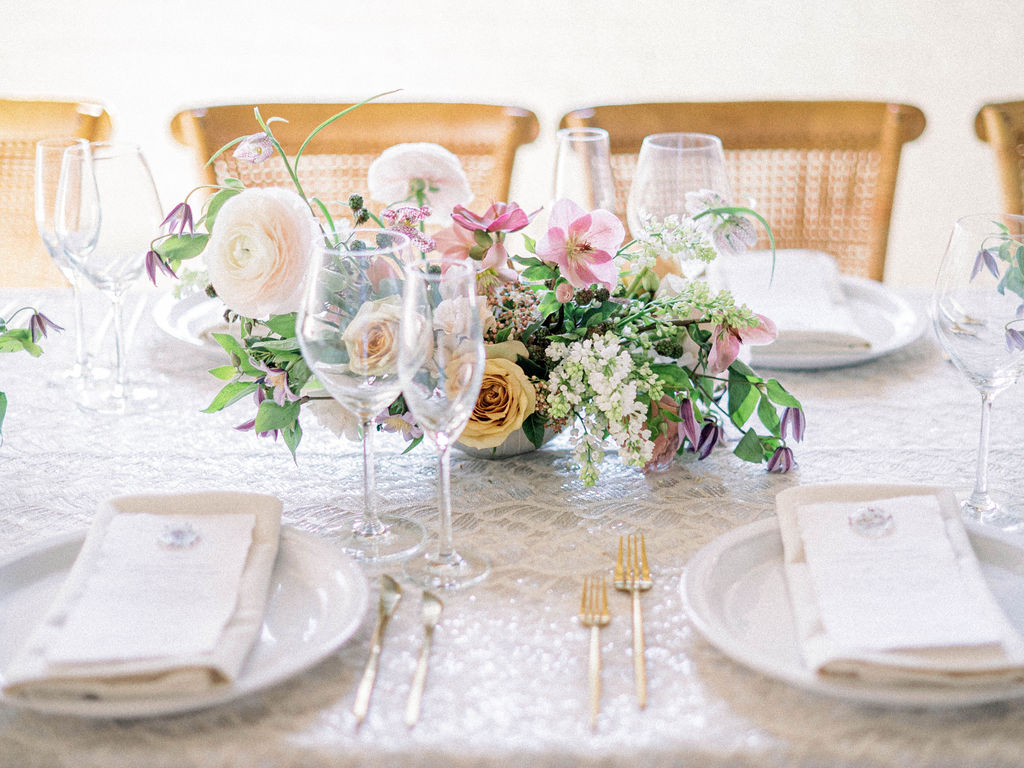 Get creative with design and logistics.
Any peripheral event is an opportunity to tie in your wedding colors, theme, and aesthetic. An after-party or brunch is no exception! With intentional design and support from your wedding planning team, you can host a post-wedding celebration that feels like an extension of your reception.
Sheils encourages couples to use design elements to tie everything together, suggesting: "Try to keep your events cohesive and pull in pieces that coordinate with all events. This could be a logo, an overall aesthetic, or a variety of different details."
And it's not just about design — consider how your attire can carry over a theme as well! "Post-wedding events require tons of different details to be coordinated, such as location, decor, and catering, and more," Marbais says. "It's easy to forget the fashion side of the event. The post-wedding events are the perfect extension and continuation of your wedding day look. We suggest couples get creative and have fun with what they wear to these special events."
Of course, remember that these later events aren't just to showcase another outfit or get the most out of your wedding decor. They're meant to show appreciation for guests! Sulak recommends planning with guest preferences in mind: "Other couples I know are planning around places and activities they enjoy. Take into consideration not only cost but who would be there to experience it with you should you put together a very specific kind of event like hiking, picnicking, or anything adventure-related."
Look to your vendor team for support as you plan your post-wedding celebrations (and your wedding!). While they may be experts on the wedding day itself, they are just as experienced putting together bridal showers, after-parties, rehearsal dinners, post-wedding brunches, and other ancillary events. There's no need to do it alone!
Meghan Ely is the owner of wedding PR and wedding marketing firm OFD Consulting. Ely is a sought-after speaker, adjunct professor in the field of public relations, and a self-professed royal wedding enthusiast. 
We've partnered with OFD Consulting to bring you this great advice from their collective of wedding professionals.