Diana + Jon fell in love with the NC Arboretum a few years back, so when it was time to pick a wedding venue, they know where it would be! They chose a simple, laid back theme and let the location wow the guests with it's beauty and charm. They chose to personalize their day with a ceremony they wrote themselves and asked a friend to officiate. Red Boat Photography was on hand to capture the beauty of the day.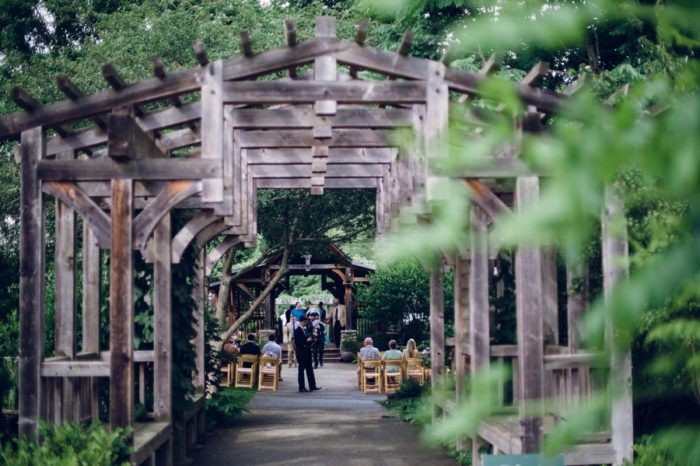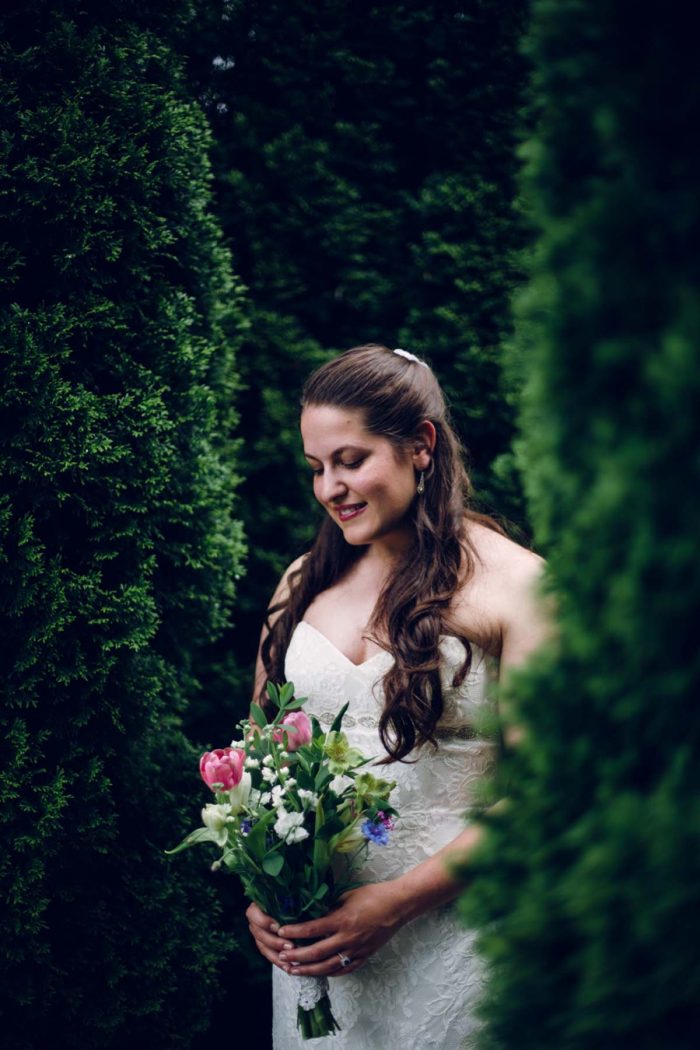 Diana + Jon
North Carolina Arboretum, Asheville, NC
June 4, 2016
Wedding day weather: Erratic (Stormed in the afternoon, then cleared up and was sunny for the wedding)
Number of guests: 50
Your budget: 10,000
Biggest splurge: The venue- We fell in love with it the first time we visited Asheville together, long before we were engaged.
Biggest savings: Probably flowers- My mom, sister, grandma and I did the flowers ourselves, which saved us a ton (it was only ~$150). We got the flowers from a gardener in the Asheville area and filled in a little more with some we picked up from Trader Joes.
Why did you choose the Mountains for your wedding?
The first trip we ever made together was a weekend in Asheville, and we had thought about getting married there even before we were officially engaged. We were also keeping our guest list very small, and wanted it to feel like a destination.
Wedding day theme:
No specific theme, but very laid back. Our colors were green and grey.
Where did you find your inspiration?
Pinterest, mostly.
How did you choose to personalize your wedding?
We wrote the wedding ceremony ourselves, as our friend was the officiant. We picked passages from two of our favorite authors, Ernest Hemmingway and Mark Twain, and added in some humor. We also had a bluegrass band, which was a bit of a splurge, but definitely set the tone.
What was your favorite part of the reception?
The food was fantastic- We had 12 Bones Barbeque cater, and everyone really enjoyed it.
What are three things you're super glad you did?
Hire a day of planner– it was so nice not to have to worry about all the details or deal with the drama the day of.
Kept the ceremony short, and wrote it ourselves- it was stressful putting it together, but worth it
Keep to your budget- ultimately, the wedding was beautiful and fun without having a photobooth, candy buffet, etc, etc. I think brides sometimes get caught up in all these details and lose sight of what's important.
Anything you wished you hadn't worried about?
Honestly, I can't think of anything I wish we hadn't done. There wasn't anything specific that we stressed about.
What was the biggest challenge in planning your mountain wedding and how did you overcome it?
Trying to plan from a distance. We were able to make a couple trips to Asheville during the planning, but we live ~4 hours away, and sometimes it was hard to get everything done from a distance.
How did you find and choose your vendors?
We picked the venue first and then started from the recommended vendors list. After we found our planner, she also helped make some recommendations.
What is your best piece of advice to other mountain brides who are planning their weddings?
Regardless of where you're getting married, remember that the most important part is the person you're marrying. If you're getting married in the mountains, the setting is so beautiful to begin with, you don't need to add a lot of decoration- just leave the focus on the setting.
Asheville Wedding Vendors