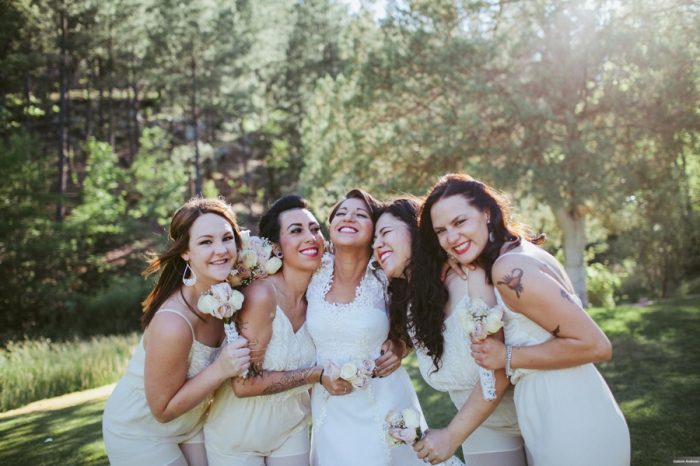 When you have decided to have your dream wedding in the mountains and you live hundreds of miles away, a good wedding consultant can be a fantastic relief. But which is the best type of planner for you: a resort's onsite planner or a destination-wedding specialist based near the location you've dreamed about?
Choose the right type of planner for your needs.
Any good consultant should be able to help you put together a great destination wedding but there are some really great benefits to each type of planner. A coordinator who specializes in destination weddings but lives near the wedding location can help you decide the details at your event locale, from color schemes, décor rentals to vendors in the area. Just make sure your planner is familiar with your chosen destination and may have the proper connections in that area. I find the destination weddings that we have coordinated our specialization because we work with so many wonderful local vendors who have so much passion in what they do. Your ideal choice needs to have firsthand information about your locale and relationships with local vendors.
An onsite coordinator in your wedding location, while not right next door, will have more intimate knowledge of your destination and can team up with your destination planner to combine expertise in getting all your details to make your wedding unique and fun. It's like getting the best of both worlds: Hire a planning team, with a Professional Wedding coordinator and Designer who can work with the onsite coordinator in your destination. "Your Coordinator can work with the resort's planner to come up with the best event strategy. You will need to find out if they will be the venue coordination employee is working that day and what they supply. When you hire your own Professional Wedding Coordinator (PWC), they can ask the questions needed and will act as a liaison in your behalf. On the other hand if you hire a Day of Coordinator, the onsite coordinator is a wonderful professional to have. Find out which one you will choose by what your needs are and what each offers.
Look for someone with great reviews
Google them. Have they done any destination weddings that you can see photos? And always ask for references from past clients before signing on. If you've chosen a venue, ask them who they might refer. Most likely they know who's made the brides and grooms wedding happy and smooth as well as helping them out too. You see it's a win-win when we work together as a team for you as well as us. Bonus tip: "Like" their professional Facebook page to follow their work and gauge their professionalism
Prepare for your consultation
When you have your first consultation to meet the PWC, be thinking of what you need help with. When you know you have a vision and you either want to DIY or you want to trust her to do it all with a description. I had a wonderful bride tell me she wanted a wedding that told their personal story. They were getting married in a small town more than a hundred miles away from them. I met her once and she told me these words: A Farm girl meets a Military Man- Moroccan style. If she can come up with ideas from the get go, then she fits perfect for your Professional coordinator.
What is your description of your favorite Professional Wedding Coordinator?