This gorgeous San Francisco couple are getting married in beautiful Steamboat Springs, so a Colorado engagement session  was a must. They chose Sarah Roshan for their engagement portraits. The session was a perfect combination of warm and cold, typical in the mountains during early spring. The sun warmed their faces as the snow melted around them. We went up to sapphire point first and ended down at Lake Dillon. You'll love this fun, playful, loving, carefree, couple.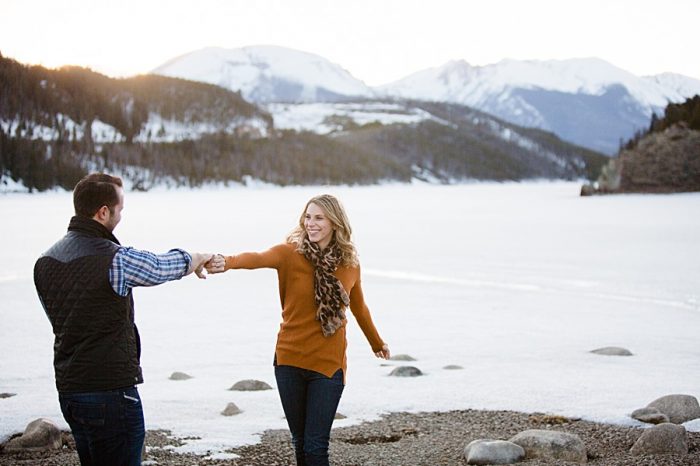 Photography:Sarah Roshan
---
Mountainside Guide
Sarah Roshan is a distinguished members of the Mountainside Guide, an exclusive vendor directory featuring the best and most reliable mountain wedding vendors in North America. Mountainside Guide members are screened and vetted for quality of work, reliability, and professionalism, both among their peers and on review web sites.
See Sarah Roshan's portfolio HERE.