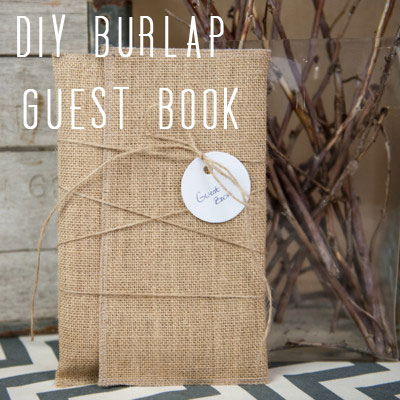 Kraft & Jute Wedding
wants your wedding to be Simple and Beautiful, that's why we love this guest book idea.  Try something new, with an unbound guest and memory book, and a naturally cute burlap pouch to hold your memories in for life.
Have your guest sign their names, but also leave you some words of wisdom and memories of you and the groom.  You'll cherish these way more than just a list of names!The guest and memory book are easily created with a few naturally-inspired materials.  To make this unique book you'll need: 8-1/2″ x 11″ cardstock paper (we used kraft paper), printer, scissors, sewing machine and burlap (or other favorite material).If you're having trouble being creative on your guest and memory book pages; or just can't seem to get the template set up to print correctly, no worries! Kraft & Jute has available templates that you can download for free at 
www.kraftandjutewedding.com/page/templates
.
[youtube]http://youtu.be/IAFFfyzg94U[/youtube]
Enjoy creating something unique for your wonderful day!
Links: