Next state on the map is Arkansas. I made it to Little Rock after 12 hours of driving. This is my fifth time driving cross country and I am always so inspired by middle America. The hills are rolling gently now as I officially head into the American West. I should be in Oklahoma in a few hours, where I'll wave hello to The Sassy Bride. Hallooooo Larissa!
I found this charming wedding on Style Me Pretty too. What a classic, rustic, and fun wedding. I love the quilt on the hay bale bench. It seems so fitting for this pastoral state. And I love, love, love hay bales. I wanted hay bales at our wedding, but in the end, we opted for regular chairs.
Check out those sweet wedding invitations printed on vintage handkerchiefs. LOVE!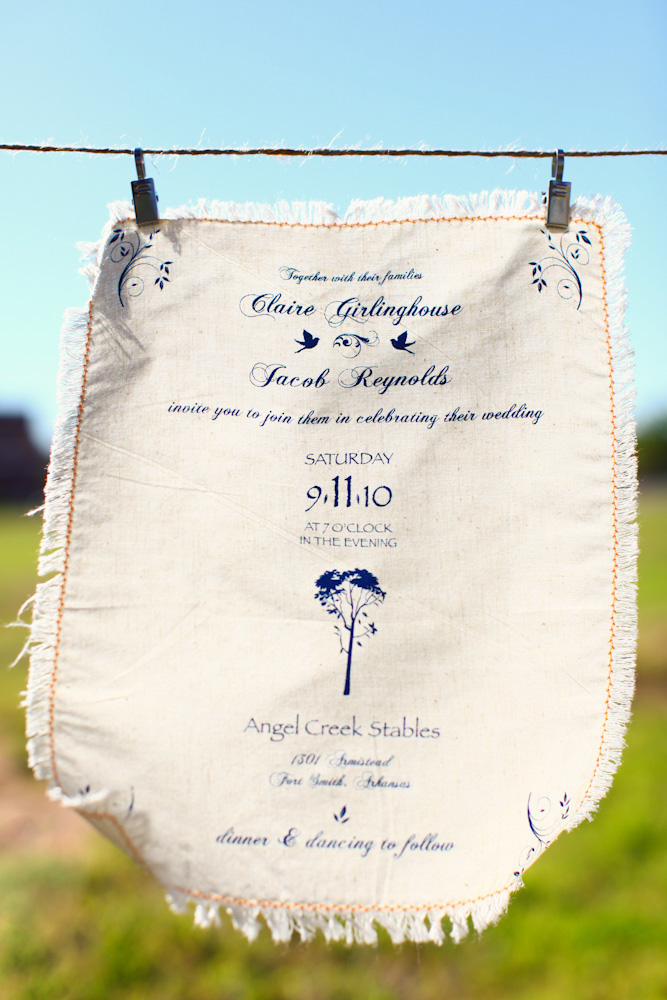 All images from Aaron Snow via Style Me Pretty