Registry + Rentals = Recession Relief for the Budget Bride
No doubt, these are the most beautiful cake stands around. Want one of these gorgeous Clara French Cake Stands? Me too! Keep reading to find out how to have one at your wedding if you are on a budget.

Images from Lauren Brooks
For me, planning a wedding was always a balancing act. I was routinely called upon to make a decision between choosing the health of my wallet or purchasing something so exceptionally beautiful it could make me cry. Take for example, The exceptional beauty of Clara French Ceramic Cake stands. A handful of bloggers have already swooned over these handcrafted beauties. But if you're one of the many paying for your own wedding with a $10,000 budget, the $200 to $400 price tag may make you pause.
Clara French Registry and Rental Program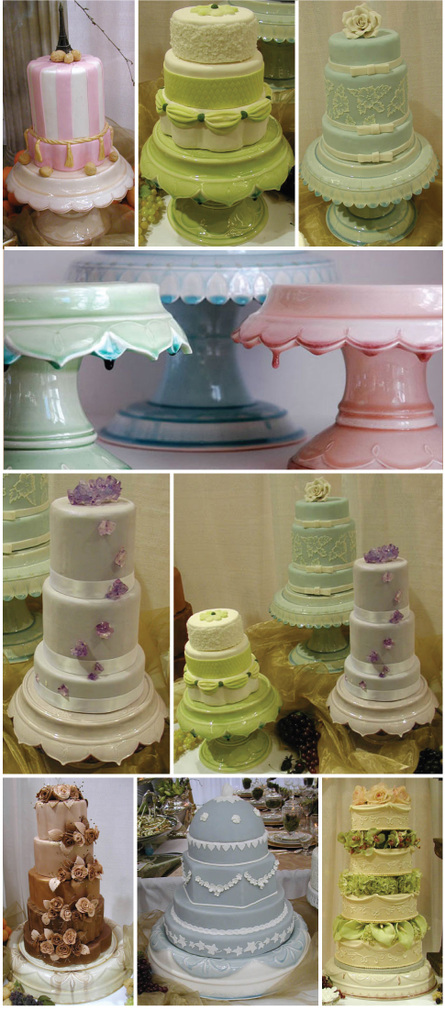 Images via Style Me Pretty
But Micaela, the talent behind Clara French has just started a wedding registry program so you can register for these amazing cake stands and matching dessert plates. Didn't get your cake stand through the registry before your wedding? No worries, Clara French also has a rental program.
Boutique http://www.clarafrench.com/index2.php?v=v1
Registry http://www.clarafrench.com/index2.php?v=v1
Rental http://www.clarafrench.com/index2.php?v=v1
Contact http://www.clarafrench.com/index2.php?v=v1
{Image to the left via Ritzy Bee}