Bocce, Badminton, Croquet, Hooray!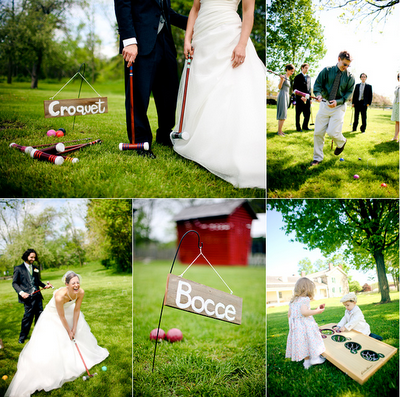 Image from I Do X2
We've seen them all over the Internet. Yard games make outdoor weddings extra fun for many guests. Today I blogged for The Brides Book on this topic. Check it out here!
***Incidentally, I'm the newest regular guest blogger for The Brides Book. Check out more posts every weekend!!!