Anisha and Ethan chose the lovely Irvine Estate at House Mountain Inn in Lexington Virginia for its sweeping mountain views.  We think it's one of the most stunning ceremony venues in the nation. What a picture perfect view from an open-air wall with all the protections from sun and weather that a roof provides. 
Anisha and Ethan's gorgeous wedding featured romantic peony florals and elegant details combined with understated rustic charm. Photographer Audrey Rose was on hand to capture each and every detail.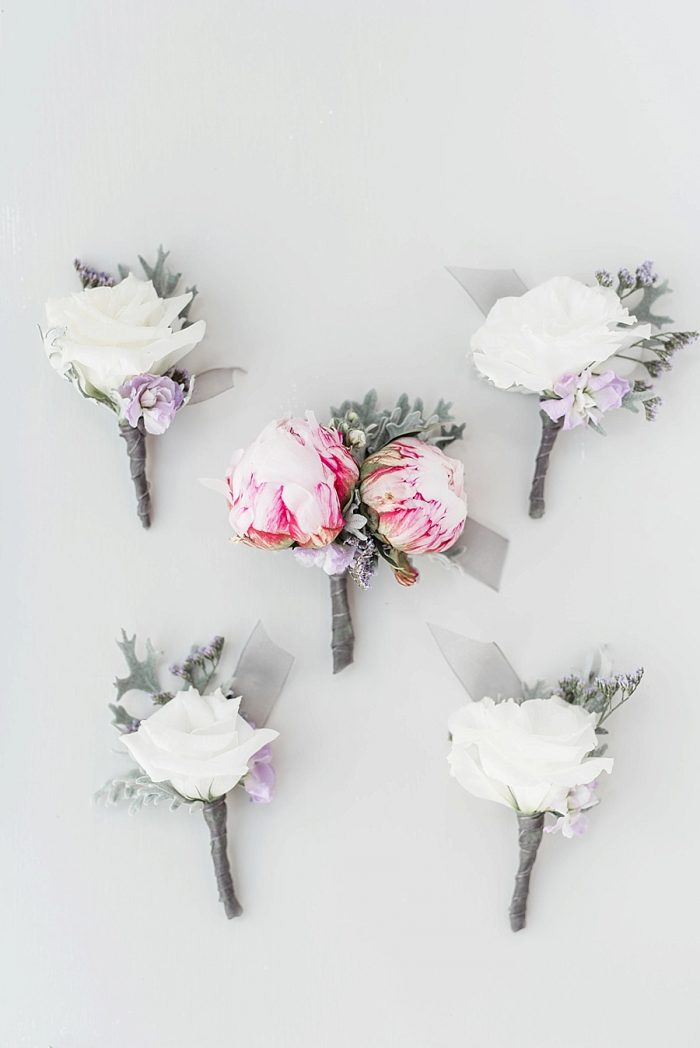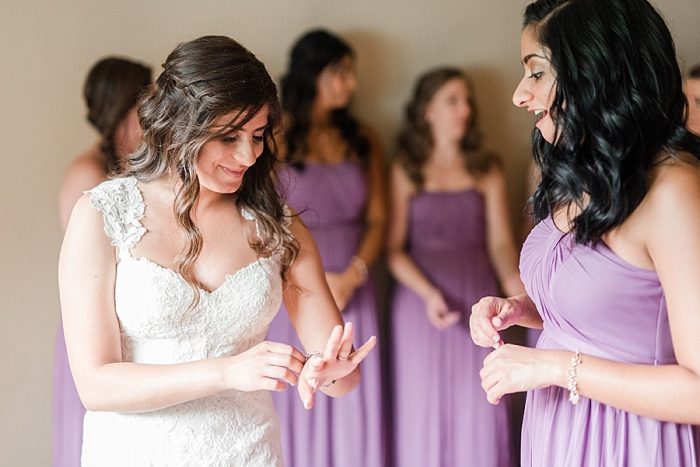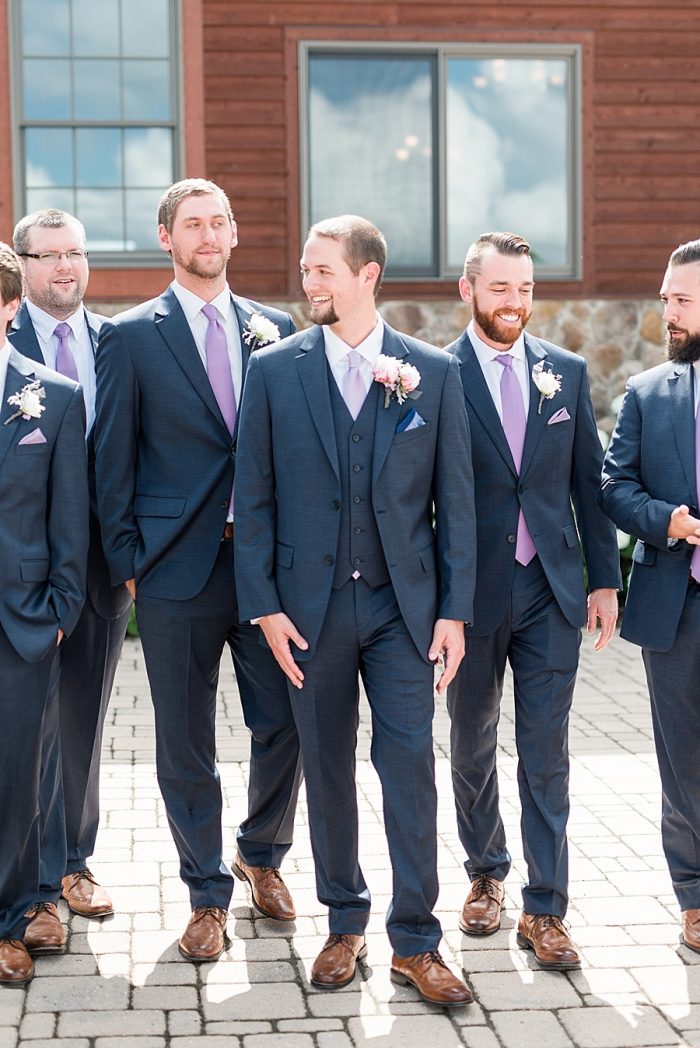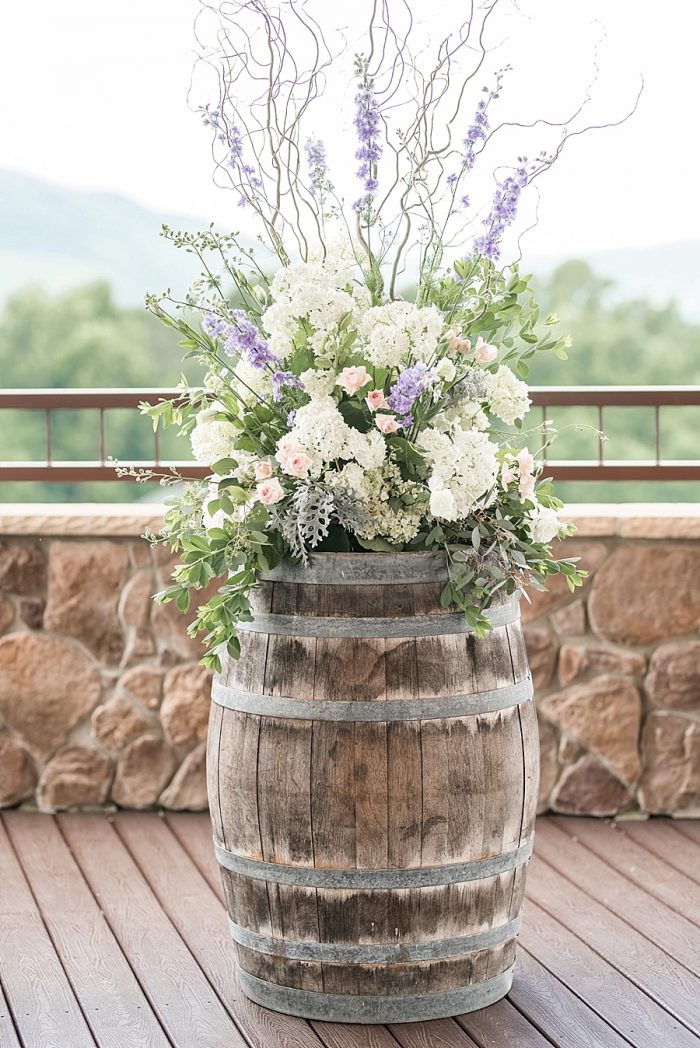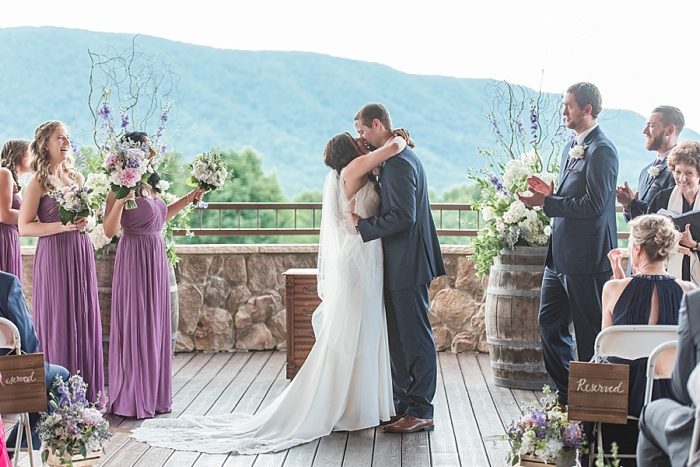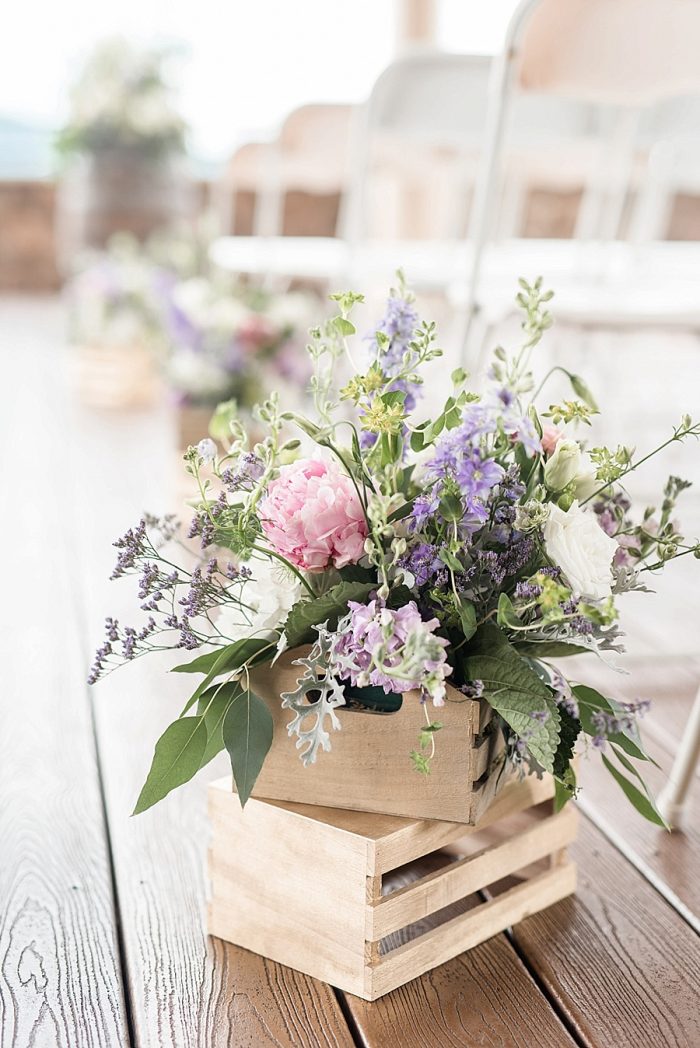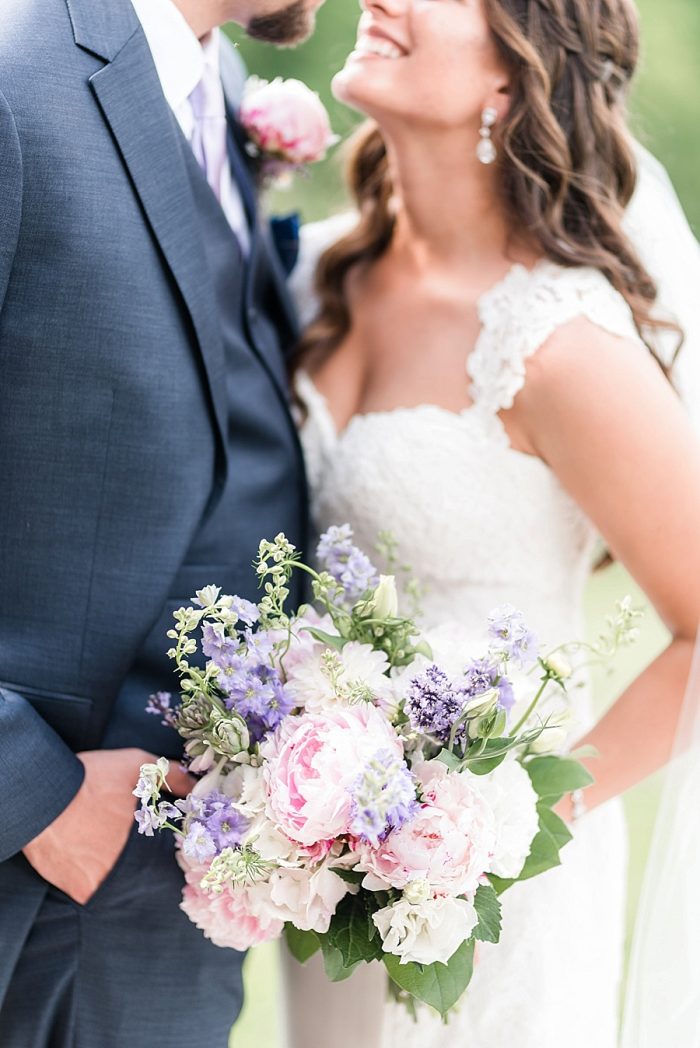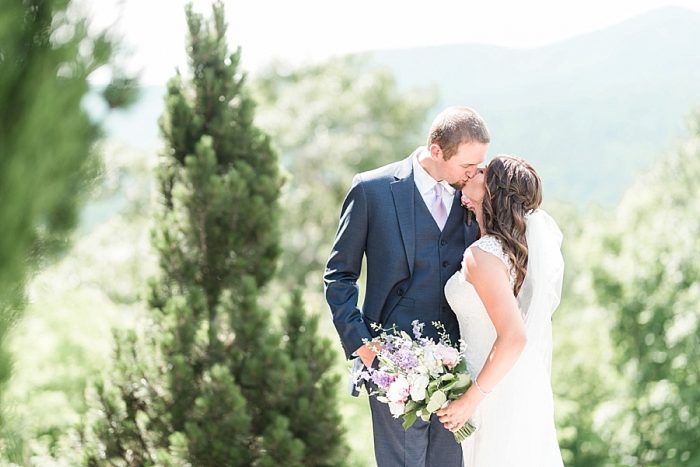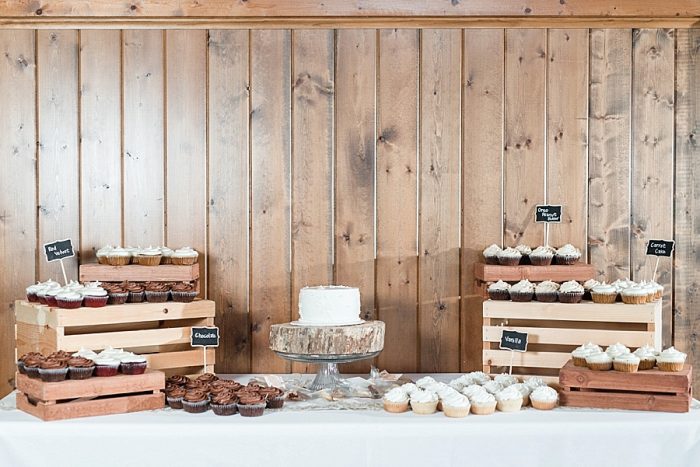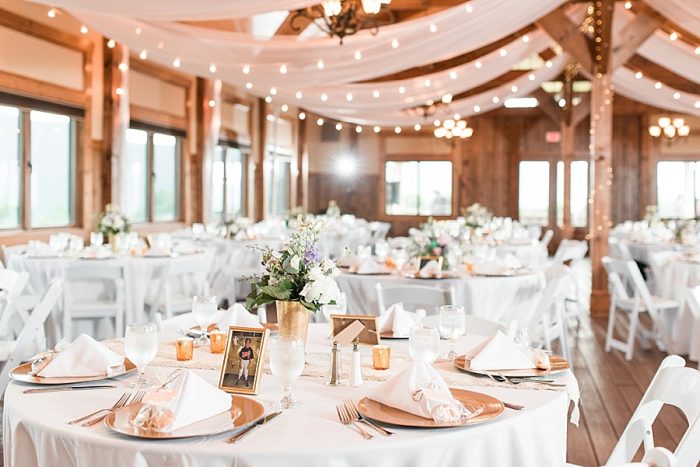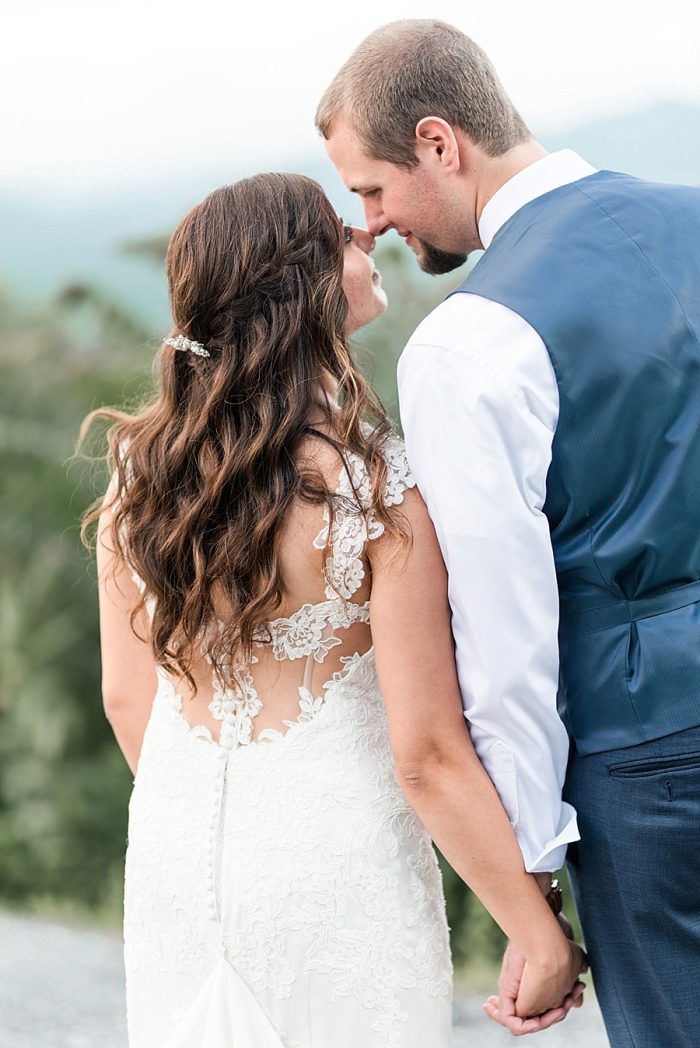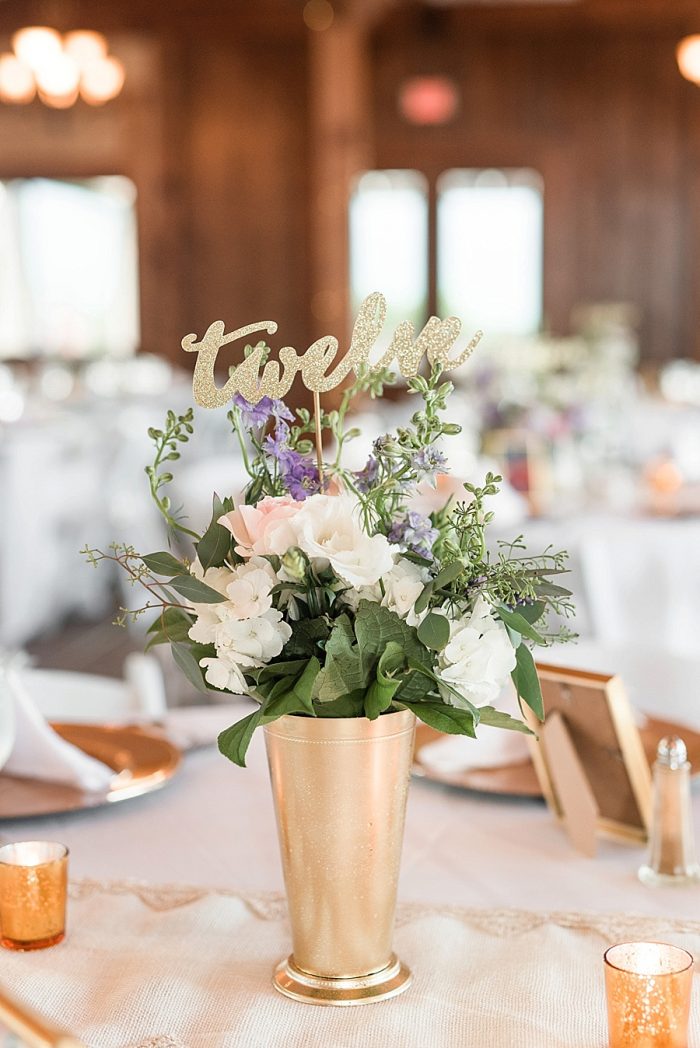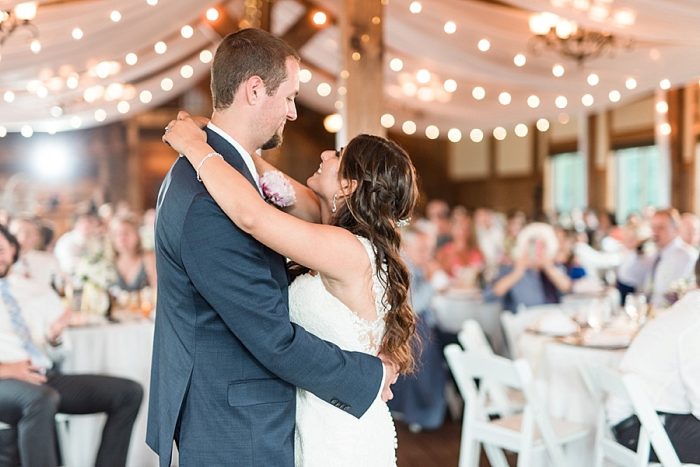 Ethan + Anisha
Lexington, Va
June 17, 2017
Wedding day weather: Clear and slightly overcast. Highs in the mid 80's.
Number of guests: 130
Your budget: $28,000-$32,000
Biggest splurge: Venue and Photographer
Biggest savings: DJ (family friend)
Why did you choose the Mountains for your wedding?
The venue was close to where the groom grew up. We had been at the venue (both locations) for weddings before and we just loved the views from on top of the mountain. The venue was also a one stop shop because they offered their own catering and a wedding planner!
Wedding day theme
Our colors were lavender and gold, a tribute to my wife and I's time at JMU where we met. Our theme was rustic romantic.
Where did you find your inspiration?
Pinterest
How did you choose to personalize your wedding?
We had several handwritten chalk board signs throughout the wedding. We also had pictures of both of us at the age of each assigned table number.
What was your favorite part of the reception?
Dancing with our friends and family.
What are three things you're super glad you did?
Videographer/Photographer
First Look

Got ready early/ate dinner during cocktail hour.
Anything you wished you hadn't worried about?
Don't worry about what comes next/enjoy the moment during the reception.
Don't worry about the weather (it all worked out for us thankfully!)

Don't worry about how you look. You will look great on your big day no matter what!
What was the biggest challenge in planning your mountain wedding and how did you overcome it?
Communication with our venue/vendors, but only because we do not live close to our venue/vendors. It was just more of a challenge than usual because of travel time. A lot of constant contact through emails helped us over come it though!
How did you find and choose your vendors?
The venue offered a list of preferred vendors.
What is your best piece of advice to other mountain brides who are planning their weddings?
Choose a venue early (the good ones book up early!). Then just make sure you follow a time line or check list to make sure that everything gets done on time.
Lexington, VA Wedding Vendors
Photographer: Audrey Rose | Florist: Country Garden Weddings | Venue: Irvine Estate at House Mountain Inn | Baker: Sweet Treats Bakery | Officiant: Gay Lee Einstein | DJ: Family Friend